Dear Friends,
Make the checkout fast and easy for your customers with our One Page Checkout add-on. The necessary blocks will be uploaded automatically during the checkout. It is specially designed to keep the customers focused on completing the transaction.
Key Features
— User-friendly interface
— Responsive design
— Quick installation
— Compatibility with a large variety of CS-Cart themes
What the customer will see
Automatic upload of the payment details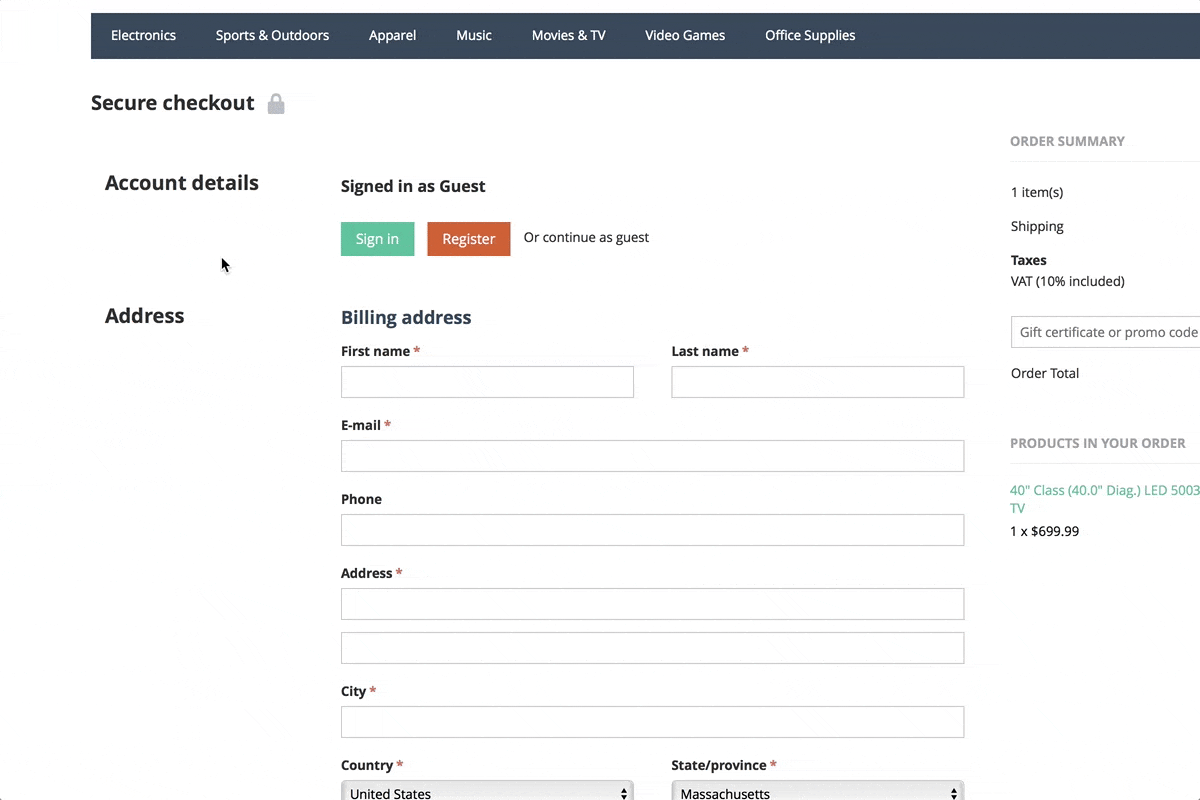 One page checkout with the default CS-Cart theme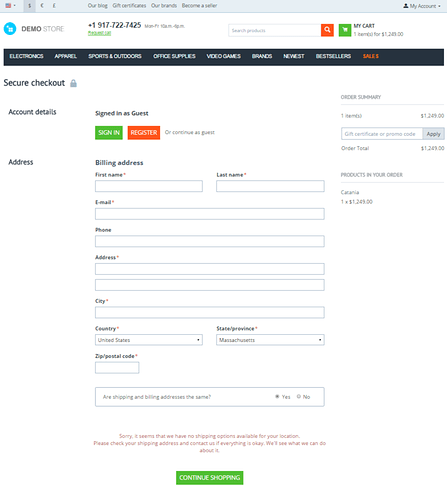 One page checkout with the VIVAshop theme by Energo Themes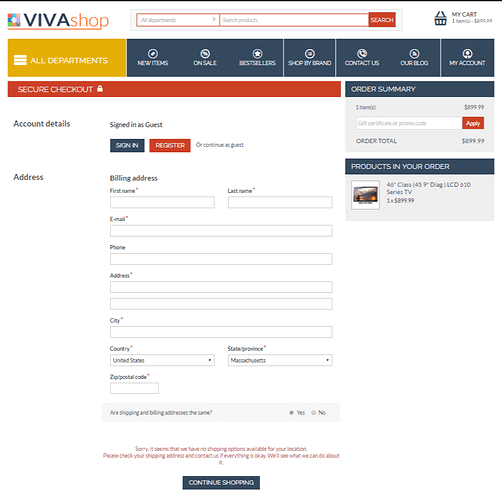 User Guide
Learn more about the add-on in the User Guide.
Compatibility
The add-on is compatible with CS-Cart and Multi-Vendor 4.3.1 and above. Need compatibility with another CS-Cart version? Contact us.
I will be glad to answer all your questions about the add-on.
P.S. Do not forget to join us on Facebook to be the first to know about free solutions for your store!