Dear Friends,
We have developed the Hide Payment And Shipping Methods add-on that enables you to hide desired payment and shipping methods from certain user groups. It provides additional settings to control what payment and shipping options your users get access to.
The add-on solves the following problem. Let's say you accept credit card payments, except from your wholesale customers. You want them to pay via the purchase order only. The default settings are not flexible enough in this case. Your wholesale customers can still see the credit card payment option at the checkout. Whereas, our add-on allows you to hide the credit card payment method from this specific user group.
Key features
- Restrict access to payment and shipping methods for specific user groups.
- Override default user group settings for payment and shipping methods.
What you will see in the admin area
Editing payment method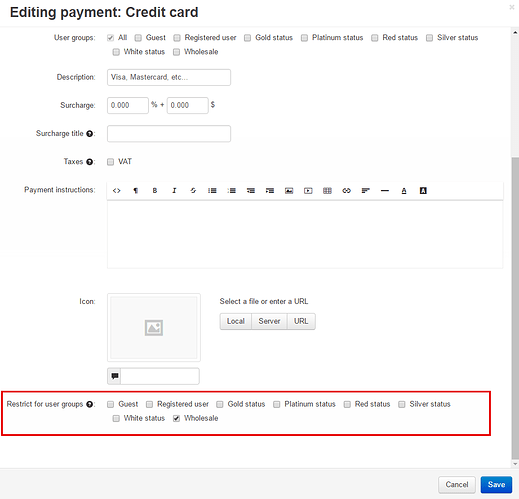 Editing shipping method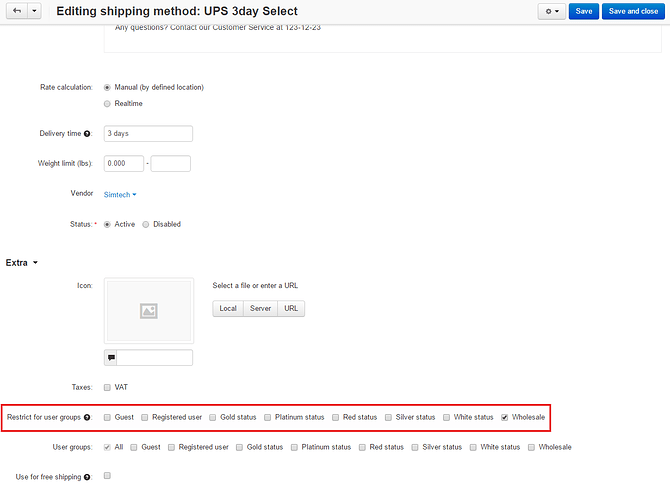 User Guide
Learn more about the add-on in the User Guide.
Compatibility
The add-on is compatible with CS-Cart and Multi-Vendor 4.3.1 and above. Need compatibility with another CS-Cart version? Contact us.
I will be glad to answer all your questions about the add-on.
P.S. Do not forget to join us on Facebook to get a discount for our new add-ons!