Dear Friends,
We have developed Found a better price? add-on that keeps you informed about best deals on the market and lets you change your prices accordingly. It adds a "Found a better price?" link to the product details page. A contact form opens when the customer clicks on that link. You can customize the link by picking a colour for it.
With the Found a better price? add-on you will get:
- More information about prices for similar products in other stores
- More information about your competitors
- More customer awareness that your price is the best
Key Features
- A pop-up form with details about the customer and the address of the store offering a better price.
- A colour picker for the "Found a better price?" link.
- Compatibility with reCAPTCHA v2.
What the customer will see
The Found a Better Price Link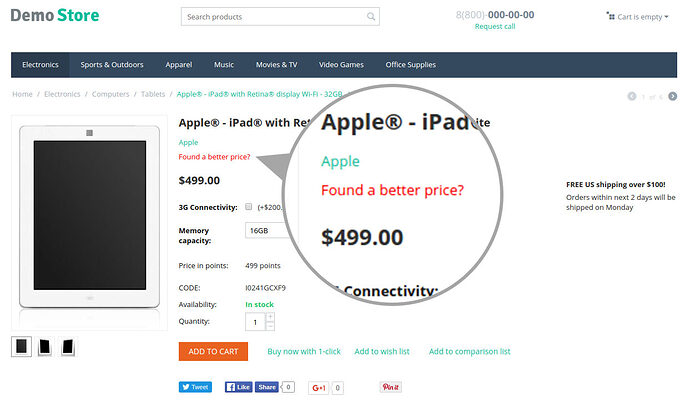 The Contact Form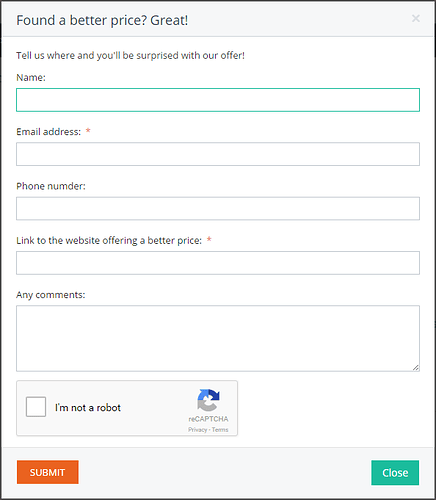 What you will see in the admin area
The Add-on Settings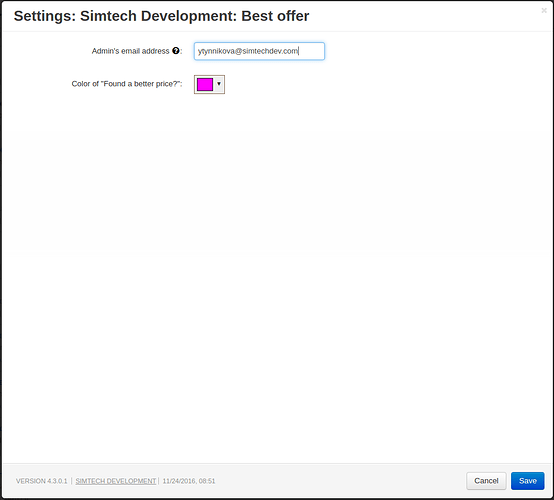 User Guide
Learn more about the add-on in the User Guide.
Compatibility
The add-on is compatible with CS-Cart and Multi-Vendor 4.3.1 and above. Need compatibility with another CS-Cart version? Contact us.
I will be glad to answer all your questions about the add-on.
P.S. Join us on Facebook to have a chance to be the first to know about free solutions for your store and information about special promotions and discount promo codes.