Dear Friends,
We have developed the Cloud Translation by Google add-on that provides fast translation from the source language to more than 100 languages.
The add-on is especially useful for those who provide the store content in several languages. As it maximally reduces the time expenditures. It is an easy way to get a translation literally in one click. You just add a new product and the translation to the target language or languages is created automatically.
Unlike online translators, Cloud Translation by Google saves the obtained data to the store database. So the results can be used in search queries.
Please note that Google Cloud Translation services are fee-based. Refer to their site to learn what the price is.
Key features
- Translation of products, categories, blog, pages, newsletters, order statuses, payment methods, shipping methods, user groups, currencies, features, options, blocks.
- Unlimited number of targeted languages.
- Ability to select events that activate Google translation (such as the creation or update of a product via website).
- Ability to select fields to translate.
- Ability to specify the source language and the target language(s).
- Ability to translate the already translated entities.
- The entire site translation in one click.
What you will see in the admin area
Cloud Translation by Google settings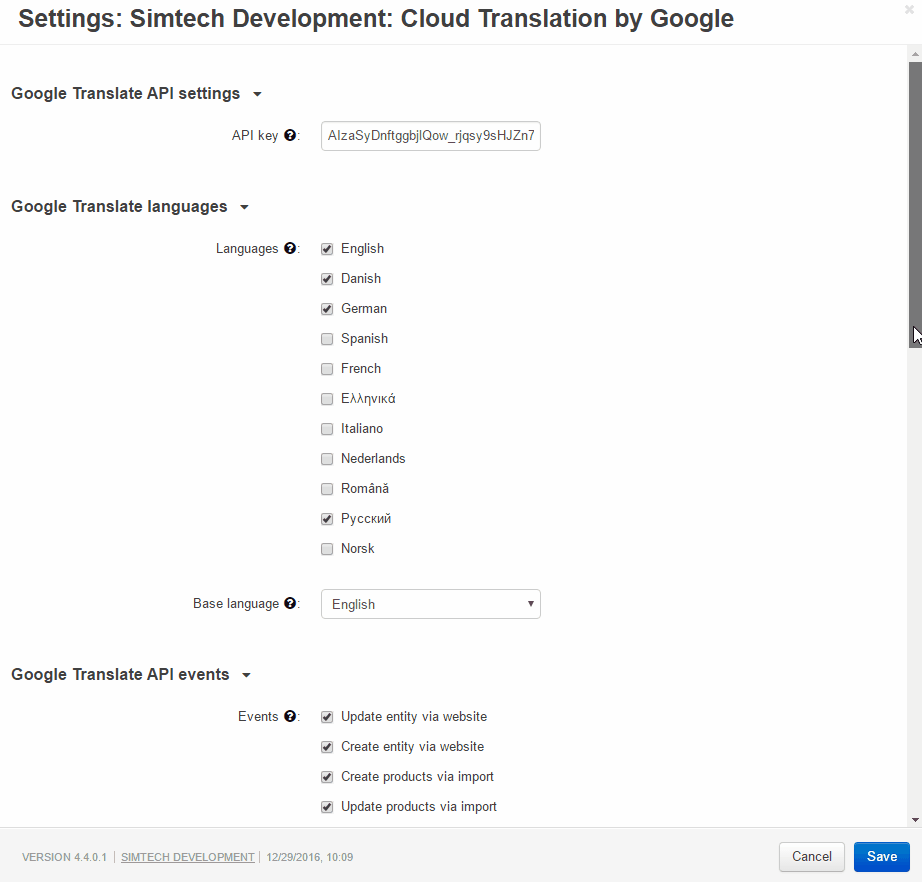 The product details page
User Guide
Learn more about the add-on in the User Guide.
Compatibility
The add-on is compatible with CS-Cart and Multi-Vendor 4.3.1 and above. Need compatibility with another CS-Cart version? Contact us.
I will be glad to answer all your questions about the add-on.
P.S. Do not forget to join us on Facebook to be the first to know about great solutions for your store!