Dear Friends,
We have developed the Clone Categories add-on that allows you to get a copy of an existing category with just a few clicks.
It will be especially useful for those who create complex categories with multiple sub-categories. For example, if you already have the "Men's Clothing" category you can set up the "Women's Clothing" category just by duplicating the category tree. Then you can edit the cloned category if necessary.
The following fields will be copied for the new category:
— Name
— Location
— Description
— Images
— Meta data
— Availability for user groups
— Layouts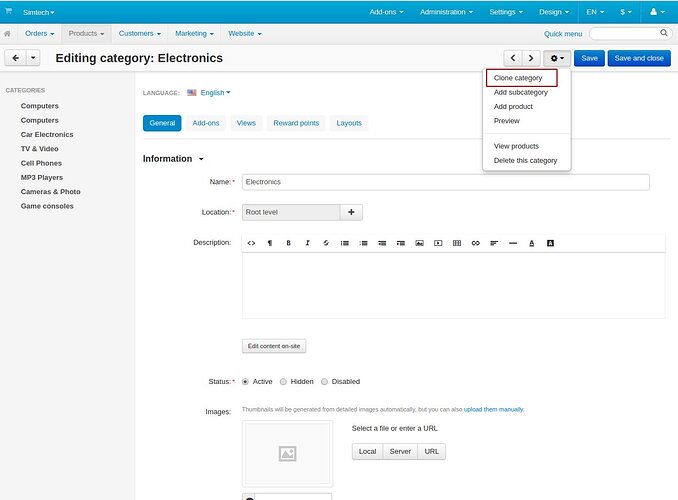 Key features
— The ability to clone categories with / without subcategories.
— Postfix for the cloned categories.
— The ability to copy the category structure.
— Automatically disabled status for cloned categories which allows you to edit them before they are active.
The add-on's settings
Compatibility
The add-on is compatible with CS-Cart and Multi-Vendor 4.3.1 and above. Need compatibility with another CS-Cart version? Contact us.
I will be glad to answer all your questions about the add-on.
P.S. Do not forget to join us on Facebook to be the first to know about free solutions for your store!