Dear Friends,
I am glad to present you the Category Gallery add-on. It allows you to create layout blocks with beautiful category images in one minute. The add-on provides 2 additional templates for category display. These templates are Grid and Scroller.
Providing visual content for categories, you make it easy to find the right category from the start. Main categories within tiles also simplify the shopping for tablet or smartphone users. Thus, you create a better customer experience and encourage customers to move deeper into the site.
Eye-catching images for categories is already a long standing trend in ecommerce. The largest players like Amazon and Etsy have already appreciated it and used it to their advantage. You can do the same.
Key features:
- Grid and scroller templates for categories;
- Configurable scrolling;
- Main categories in tiles;
- Fully responsive templates for category gallery;
- Different category galleries for different pages.
What your customers will see
Grid template for category images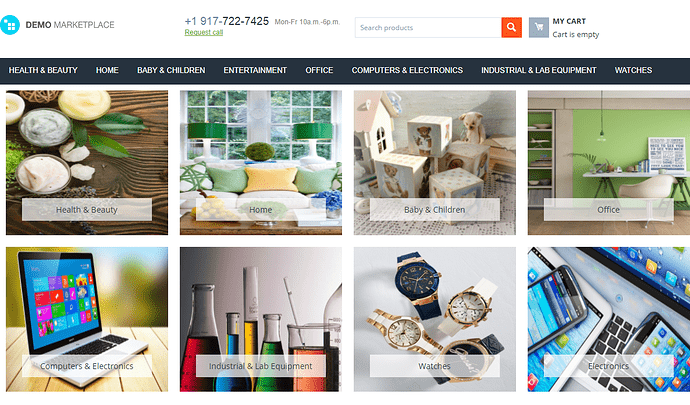 Scroller for category images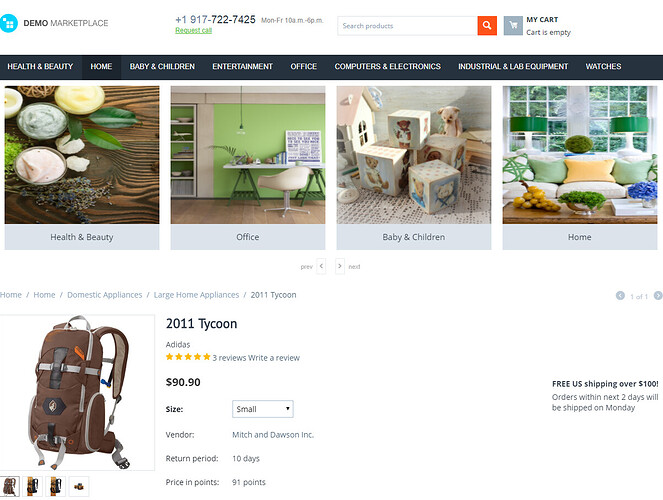 Compatibility
The add-on is compatible with CS-Cart and Multi-Vendor 4.4.1 and above. Need compatibility with another CS-Cart version? Contact us.
I will be glad to answer all your questions about the add-on.
P.S. Do not forget to join us on Facebook to be the first to know about great solutions for your store!