Hello,
Good news for Multi-Vendor store owners!
Braintree is a full-stack payments platform that makes it easy to accept payments in your online store. A lot of our clients have already explored
the Braintree add-on for CS-Cart
and find it useful for their business.
Key Features
— Add Braintree Payment for your products.
— Split transactions and make payments to suppliers through the Braintree payment system.
— Set a fee for each transaction. Braintree will transfer the required amount to the client and subordinate commercial enterprises.
— Accept the most popular credit cards worldwide: Visa, MasterCard, American Express, Discover, JCB and other credit cards for payment from buyers.
— Provide secure, trusted and fast payment to your buyers.
How it works
If there are products of several vendors in the customer's cart, the whole cart will be split into several cases by vendors and the whole order will be paid in several steps.
Look at the screenshot below to see how it works.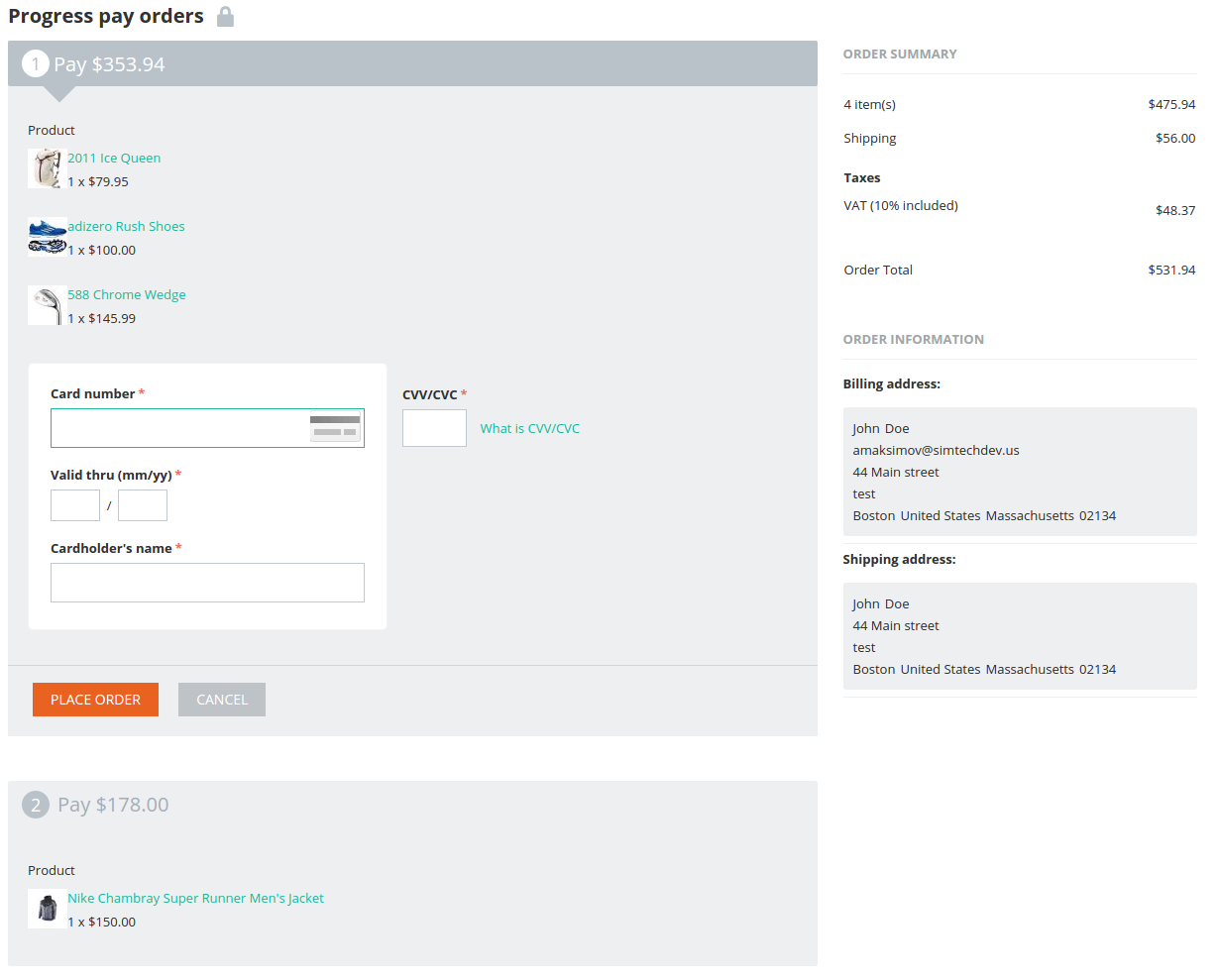 After successful payment of the first case with products the customer will be suggested to pay the rest products.
On the order details page the customer will see two created orders:
After the payment is made, the money is transferred to the account of the store owner, and then Braintree Marketplace divides it between the vendors.
The add-on automatically calculates the amount of money that should be transferred to the vendors for their products in the order.
You no longer have to worry about how the money is divided between your vendors; Multi-Vendor and Braintree Marketplace will do it for you.
User Guide
Compatibility
The add-on is compatible with CS-Cart and Multi-Vendor 4.3.7 and above.
I will be glad to answer all your questions about the add-on.