Dear Friends,
We have developed the Advanced Social Buttons add-on that allows your customers to easily share products and pages with their friends on their favorite social networks.
The default add-on Social buttons for CS-Cart includes only five social buttons: Twitter, Facebook, Vkontakte, Google+, Pinterest. Our add-on widens this functionality by adding more additional social buttons: Odnoklassniki, My World@mail.ru, Delicious, Digg, Reddit, Evernote, Linkedin, LiveJournal, Pocket, Qzone, Renren, Sina Weibo, Surfingbird, Tencent Weibo and Tumblr.
Key features:
— 20 popular social networks.
— Nice and eye-catching design.
— Ability to set a visible amount of social networks on the page.
— Social Sharing Counter for Vkontakte, Facebook, Odnoklassniki, My World@mail.ru, Google plus, Pinterest.
— Ability to display social buttons on Product detail pages, Pages and Promotions pages.
— Easy to install and use.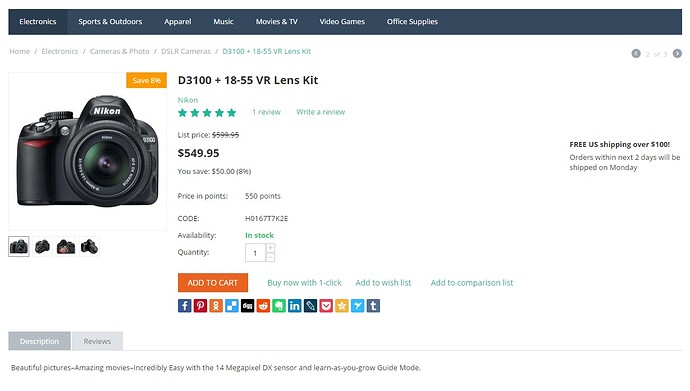 How it works
After you have installed the add-on you need to open its Settings page. There, you will see the list of available social networks. Tick social networks which buttons you want to display in your store.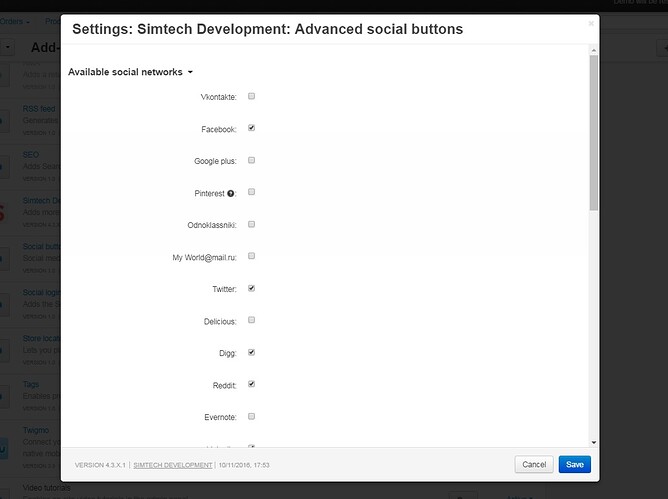 If you want to add a lot of social networks in the unit, and do not want to overload the product page at the same time, enter the number of items in the Amount of social networks field. Other social networks will be available in a drop-down list. Look at the screenshot below.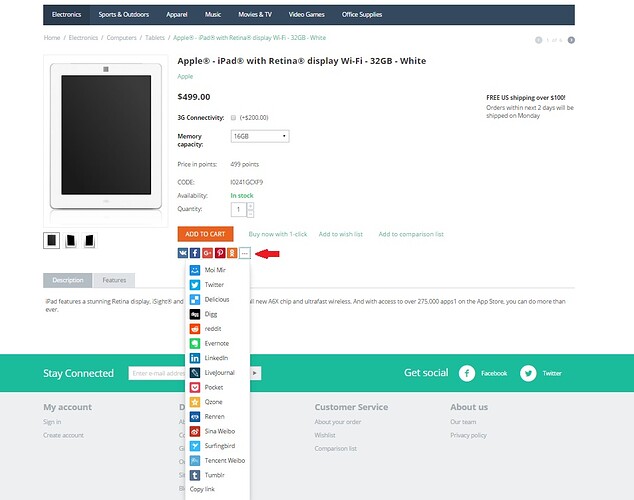 Compatibility
The add-on is compatible with CS-Cart and Multi-Vendor 4.3.5 and above. Need compatibility with another CS-Cart version? Contact us now.
I will be glad to answer all your questions about the add-on.
P.S. Join us on Facebook to have a chance to be the first to know about free solutions for your store and information about special promotions and discount promo codes.