Dear Friends,
We have developed the Advanced Permissions add-on that allows you make the product and order management more efficient. As now you can give the administrator permissions to view or edit certain products and orders.
The add-on is particularly useful for stores with large catalogs or stores with multiple storefronts. It will help to avoid a mess in order and product handling.
Let's imagine you have 5 content managers. They all add products in your store and edit them. There won't be any confusion with the Advanced permissions add-on. The managers will not see loads of products they have nothing to deal with. They will work only with the products they really need.
Also, orders can be distributed among admins automatically depending on the customer's location. For example, you can have Admin A for New York and Admin B for Los Angeles. When a customer from New York places an order, Admin A is automatically assigned to this order. Admin B will not have access to it.
Key features
- Admin permissions on a per-product basis.
- Admin permissions on a per-order basis.
- One or more admins assigned to an order/product.
- Location-based permissions.
- Dynamic order distribution among regional managers.
- Bulk editing of product administrators.
- Export/Import of product administrators.
What you will see in the admin panel
The product page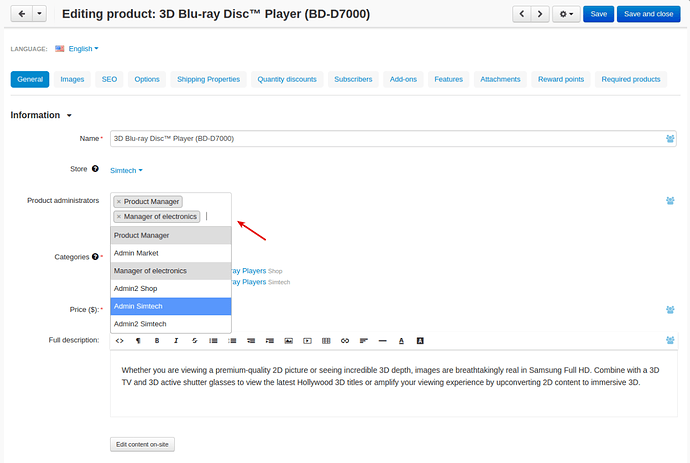 The order page
Advanced permissions for locations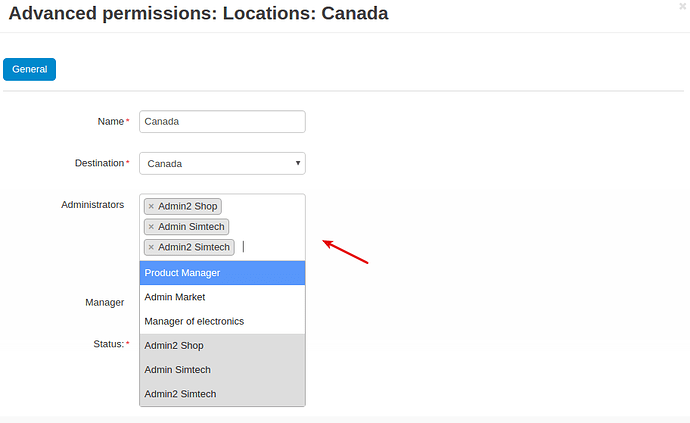 User Guide
Learn more about the add-on in the User Guide.
Compatibility
The add-on is compatible with CS-Cart and Multi-Vendor 4.3.1 and above. Need compatibility with another CS-Cart version? Contact us.
I will be glad to answer all your questions about the add-on.
P.S. Do not forget to join us on Facebook to be the first to know about great solutions for your store!