Hello Community,
We are glad to present you the add-on CS-Cart Paymill Payment Gateway.
Overview :
This impressive add-on integrates a secure payment gateway Paymill with CS-Cart. This allows users of the store to pay via Paymill. Its built-in advanced fraud monitoring and fraud prevention tools ensure the safe and protected transactions. It is considered to be one of the most easy and most scalable payment gateway of modern time.
Features :
-> Well integrated with CS-Cart Multi-Vendor.

-> Functionality to create and manage the refund (Full or Partial) at admin end.
-> Option to mark any transaction as a fraud in case of fraudulent transaction.
-> Functionality to fetch response information provided by Paymill at admin end.
-> Provides fully secure payment to handle risk management system.
-> Admin have complete control of the system.
-> Easy to use and configure at admin end.
Compatibility :
Compatible with CS-Cart 4.2.x, 4.3.x and CS-Cart Multi-Vendor 4.2.x, 4.3.x.
Back End View :
After successful installation of add-on, Add a payment method for Paymill Payment Gateway as shown below in the snapshot.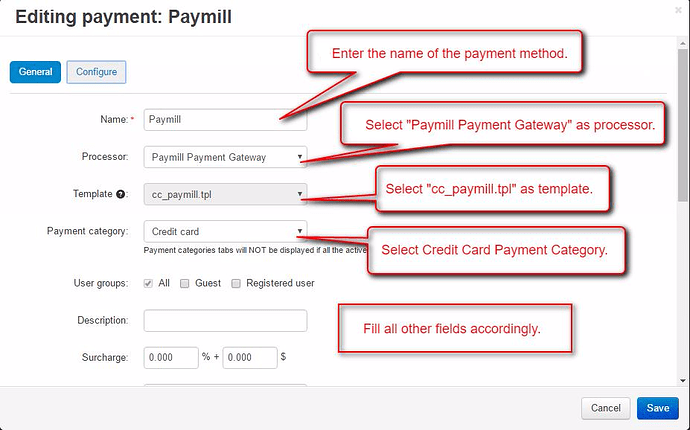 Click on "Configure" to configure the payment method as shown below in the screenshot.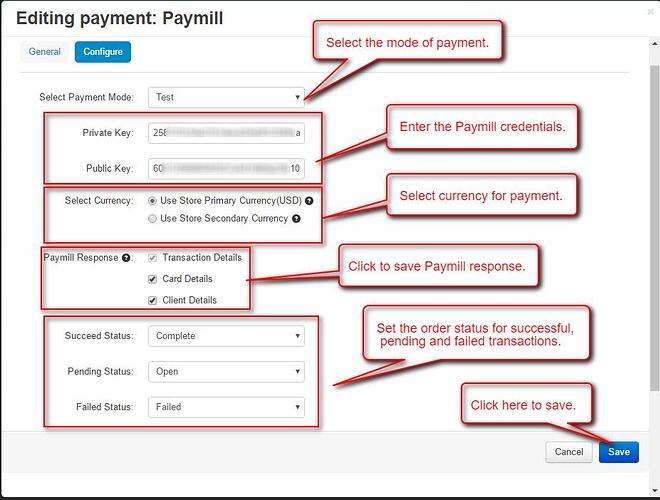 Front End View :
For payment via "Paymill Payment Method" select the respective billing option as shown below.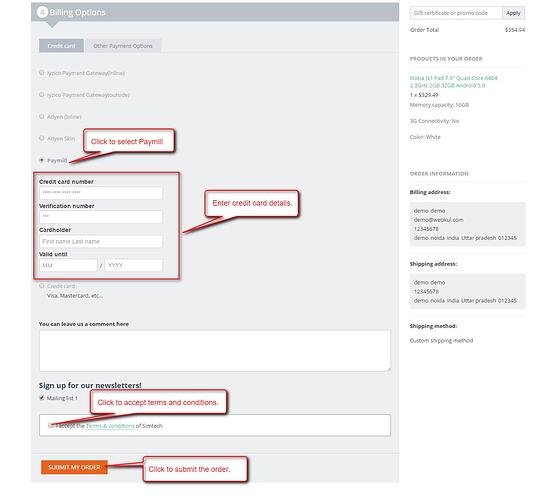 How To Manage Refund :
Go to order details page at back end and click on "Payment Refund"
Set the parameters as shown below in the snapshot.
Click on "Mark As Fraud" button to mark the transaction as fraud and block the card for further transactions.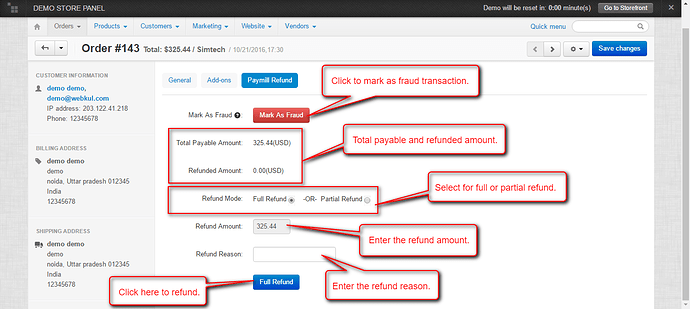 Demo & Documentation :
We would be happy for any comment and suggestion.
Thank You
Webkul