Dear Friends!

We are glad to announce the release of our new add-on:

Minimum Order Quantity Per User Group - MOQ

Add-on permit you to create at least 3 stores in one, simple visitors, retailers and wholesellers.

You are selling to Wholesellers and the MOQ is 100 pc and you are also selling to retailers and the MOQ is only 5 pc, this add-on is made for you.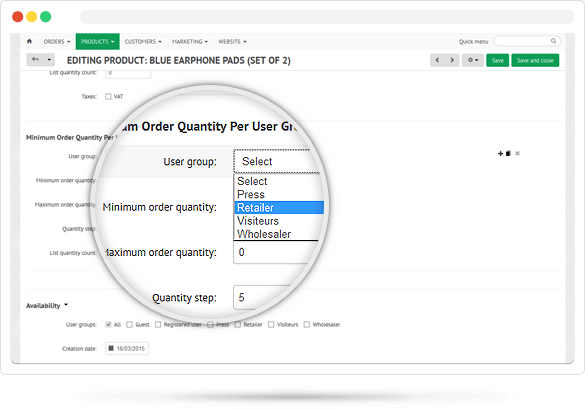 Backend: Product Update




Compatibility: 4.2.x / 4.3.x / 4.4.x / 4.5.x / 4.6.x / 4.7.x / 4.8.x
Demo: hungryweb.net/demo/admin.php?di…
More details: hungryweb.net/minimum-order-quantity-per-user-group


Please feel free to ask any questions!

Best regards,

CS-ADD-00044

—
Valentin
part of hungryweb.net