Extended Category Block - improves the standard page with the list of categories.
In the standard CS-Cart page with a list of categories has a non-resistive appearance and requires additional efforts to stylize.

Check for yourself: your_store/catalog or your_store/index.php?dispatch=categories.catalog
The add-on solves the problem and allows you to customize the page.
Perfect for stores with a large number of categories.
Features:
- display in Amazon style
- display in eBay style
- display in a grid
- the installation creates a layout with a category page
- Ultimate support
- RTL support
More info on themehills.com/category_page
Compatibility: 4.3.x - 4.7.x
Documentation: https://marketplace.cs-cart.com/enhanced-category-page.html
Amazon style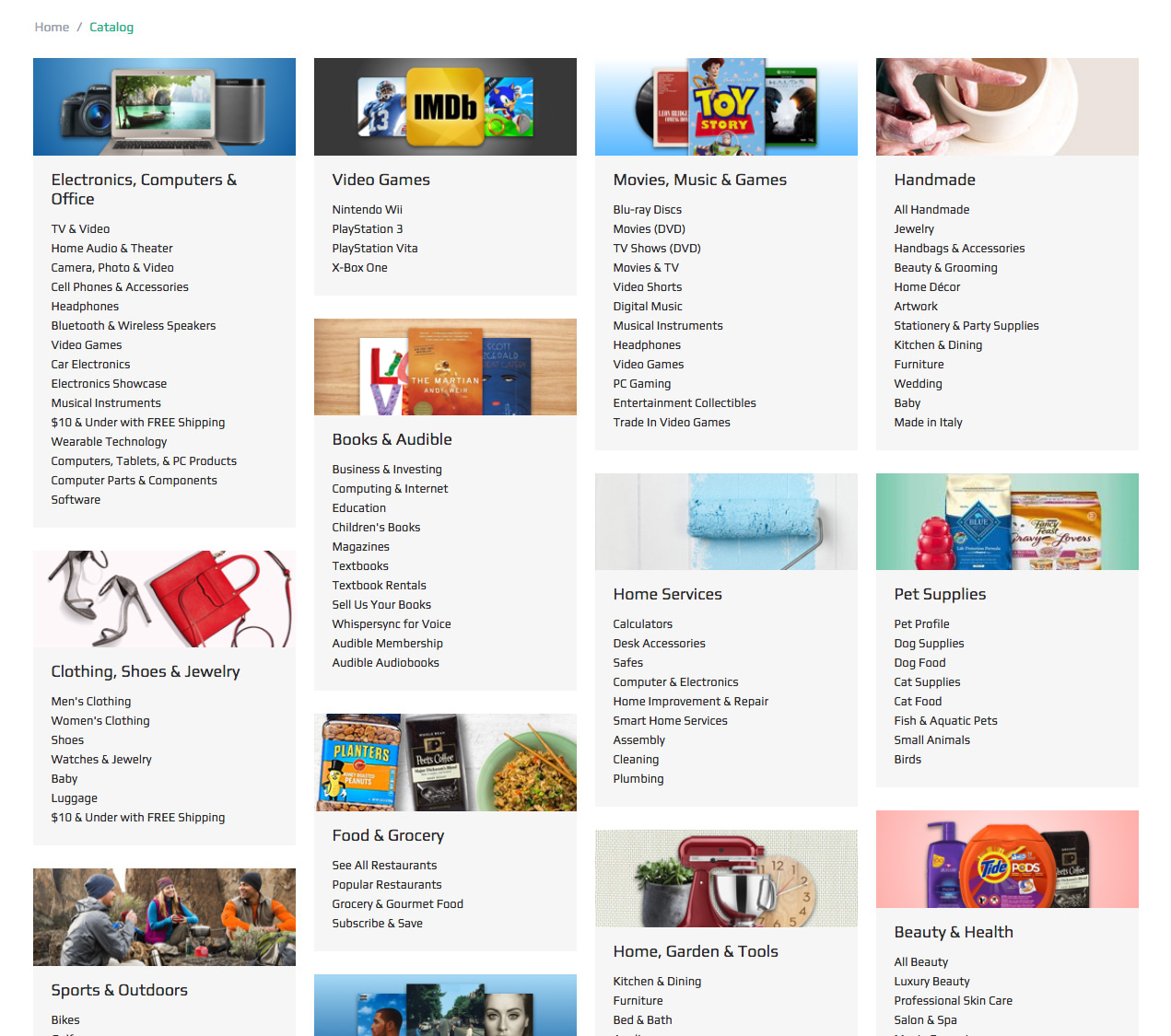 eBay style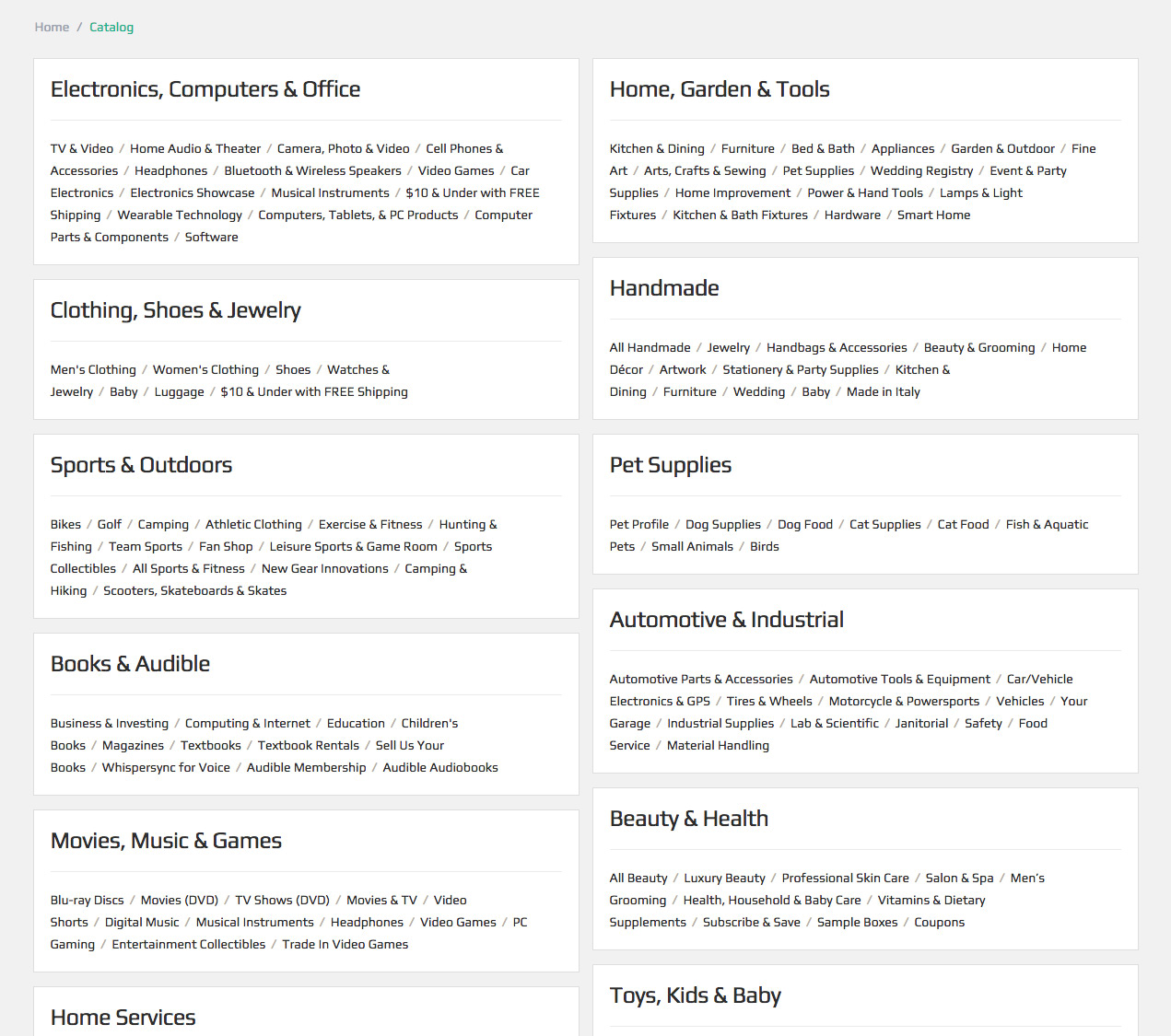 Grid