Dear Community Members,
This add-on helps users to create and manage online booking services like restaurant table booking, any medical appointments, hotel room booking, etc. The main purpose of developing this addon is to organize the booking systems at the CS-Cart end. It is easy and flexible to use for various types of online booking services.
Features:
-Easy to integrate with CS-Cart/CS-Cart Multivendor.
-Feature of multiple booking slots. This allows the admin to create multiple booking slots for different weekdays with different start and end slot times.
-Admin and vendor have been provided the option to configure booking slots.
-Feature to create a book time and break time for Booking Slots. A book time is a time in which a slot is booked and whereas break time is the time of the break, before starting a new slot which is set by the admin from the backend.
-An attractive calendar view, which is very flexible for booking slots and makes vendor sites attractive for users.
-Features of change status of already booked orders are available for both vendor and admin.
-One of the best features of this addon is the set availability of booking items by the admin from the backend.
-Feature of showing and selecting the quantity of booking items at time booking slots.
-Real-time booking features make admin work easy and also this is useful for customers which can get proper availability information related to slot booking.
-Restrict Buyer to Single Quantity Selector through Admin Panel
-Disable/Blocked available booking date for slots booking on that date through Admin Panel.
-The vendor can set Block Booking dates for all products, the booking will be blocked on that selected date for all products.
Screenshots: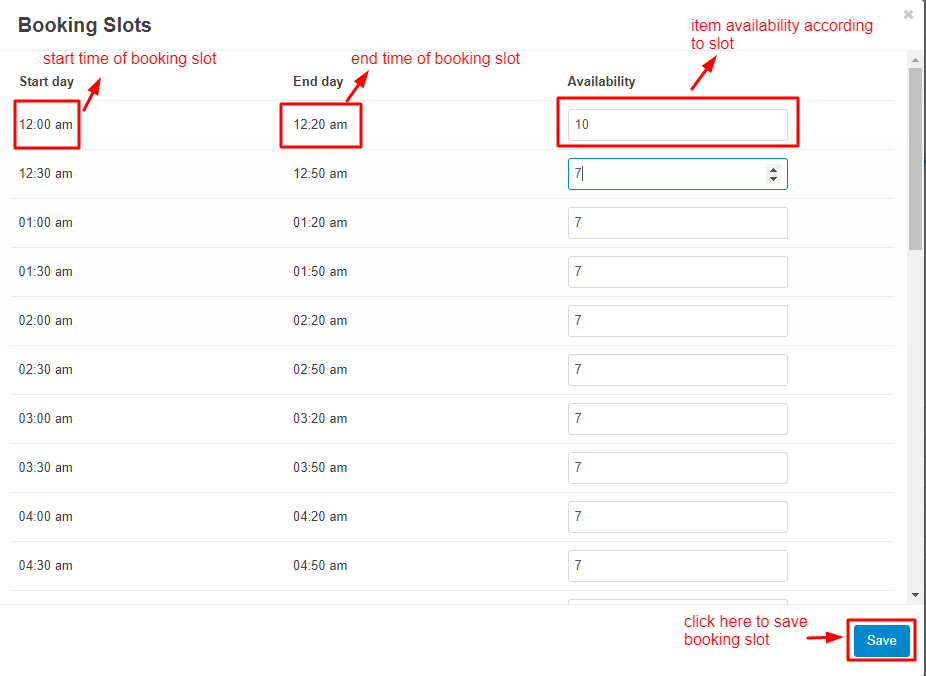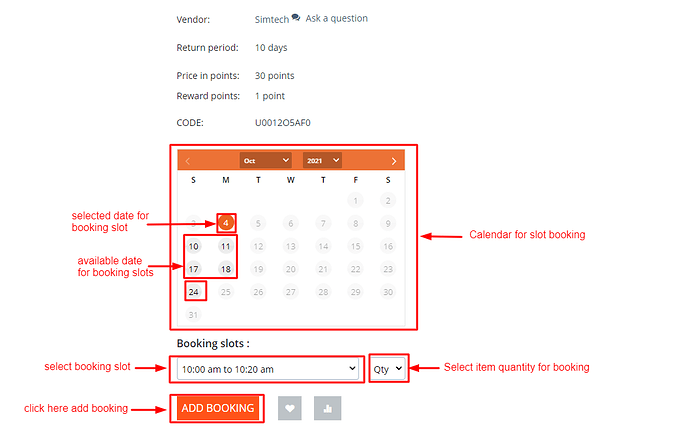 You Can also Set Block Booking Date For All Product From Here.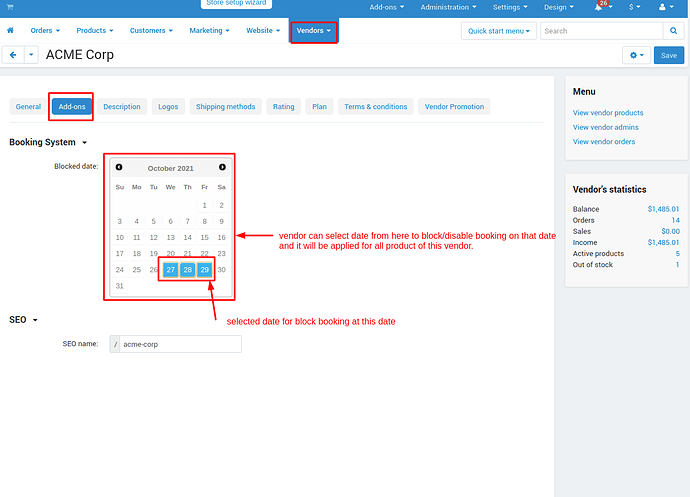 User Guide:
Learn more about CS-Cart Booking System Addon.​
Buy:
To buy this addon please visit at our store.
Compatibility:
CS-Cart, CS-Cart Multivendor,4.7.x, 4.8.x, 4.9.x,4.10.x,4.11.x,4.12.x,4.13.x
Support:
This addon is developed and published by Ecarter Technologies Pvt. Ltd., a CS-Cart developer. You are guaranteed a quality add-on supported by future versions. If you need help, please contact us via email support@ecarter.co
Need modifications or any assistance? Please, feel free to contact us via HelpDesk system or email at support@ecarter.co