Thanks for your suggestion. That add-on is nice and I already have it. We use it for ´Similar´ Products.

What I would like to do is have a second add-on in order to show ´accessories´.
Hello Olof,
Glad to hear that you use my add-on.
I would like to note that the latest version of Related Products Pro add-on allows you to configure both related products and accessories.
Here is how it can look like: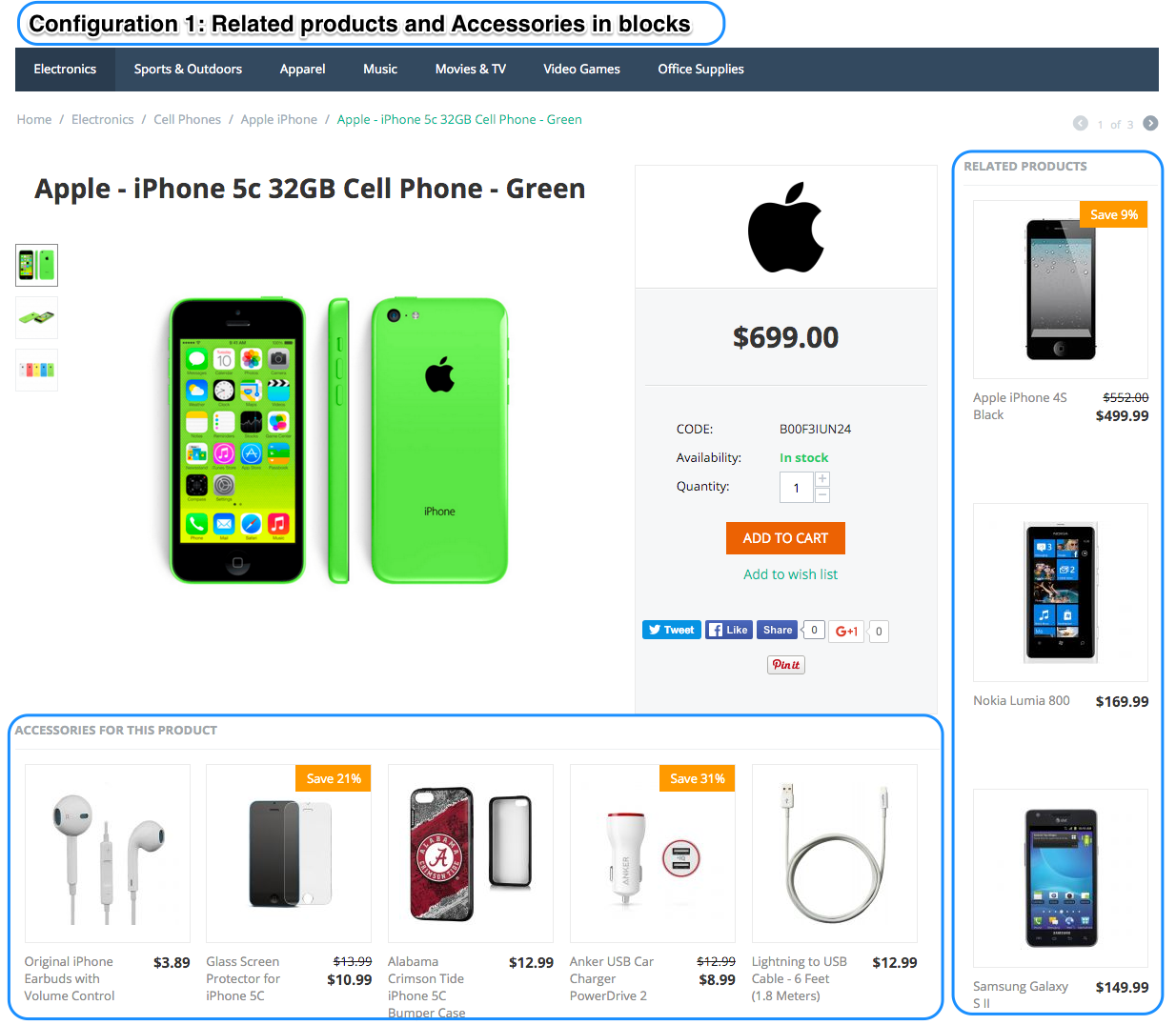 You can display it in block or in tab.
I will be glad to answer any of your questions.