Hello
I have a website that is using % increases on some options. But the correct totals are not being reached.
For example, this shed costs £910.78 in size 12x8.
This is worked out from a base price of £394.66 for the smallest option with a modifier for £ set at £516.12 for the 12x8 size.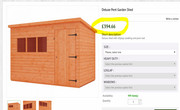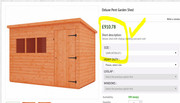 This brings the price to £910.78.
The next option is Heavy Duty and the modifier is a % of +25%. This brings the price, incorrectly to £1009,45.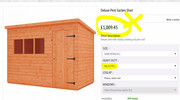 The actual price should be £1,138.47
Why are the prices not being worked out correctly?