Dear friends!
We're glad to announce the release of our
great free tool
to help you save time in the first steps creating a add-on for CS-Cart.
Link:
CS-Cart Add-on Builder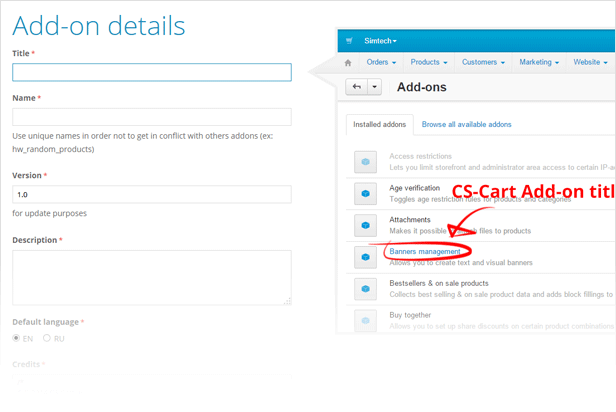 Lots of improvements can be done
, please feel free to post any of your ideas that you consider will improve the tool and also will help you more.
Link:
CS-Cart Add-on Builder
Keep on smiling,
---
Valentin
part of hungryweb.net