Dear friends,
We're glad to present you the Power Blog add-on for your CS-Cart stores. Module has an extended functionality and includes such features as:
Features:
ability to choose Grid, List or Large list template for articles list pages with a great amount of settings for each type of list;
ability to create different categories of articles;
ability to set any icon to the category from the icons list (this icon will be displayed in the Blog categories block)
ability to choose several categories for an article;
ability to show Power Blog categories and articles only to specific user groups;
ability to use the availability period for Power Blog articles;
full integration with the default CS-Cart Comments and reviews add-on;
ability to set tags for articles (integrated with the default CS-Cart Tags add-on);
ability to search by tags and to list related products by tags on the article page;
ability to list related articles by tags on the product page;
ability to set article type from the following: Regular article, Video, Audio, Image, Gallery, Quote and make a search by type of the article;
5 new blocks for Blog management: Blog categories, Blog articles list, Blog archive, Blog search, Blog subscriptions;
the ability to set blog articles list fillings as Manually, Latest, Random or By tags with an ability for Manually, Latest and Random filling to select available blog categories to list the articles from;
ability to subscribe to Power Blog and receive blog posts via mail, with an ability to unsubscribe;
ability to export Power Blog subscribers to the Newsletters add-on subscribers into any list you need;
separate section for Power Blog categories in the sitemap;
ability to add Power Blog articles and categories into Google sitemap.xml (integrated with the default CS-Cart Google sitemap add-on);
automatic generation of the Meta Description and Meta Keywords for Blog categories and articles;
integrated Rich Snippets and FB open graph markup;
automatic link of the publisher to Google Author (Rich Snippets tested);
ability to enable Social share buttons for each article separately;
SEO-friendly, ability to set manually Meta Description, Meta Keywords, Page title, H2 header and H3 header for each Power Blog article and category;
ability to use "Cart-Power: Images Gallery" add-on to attach images.
Blog article pages: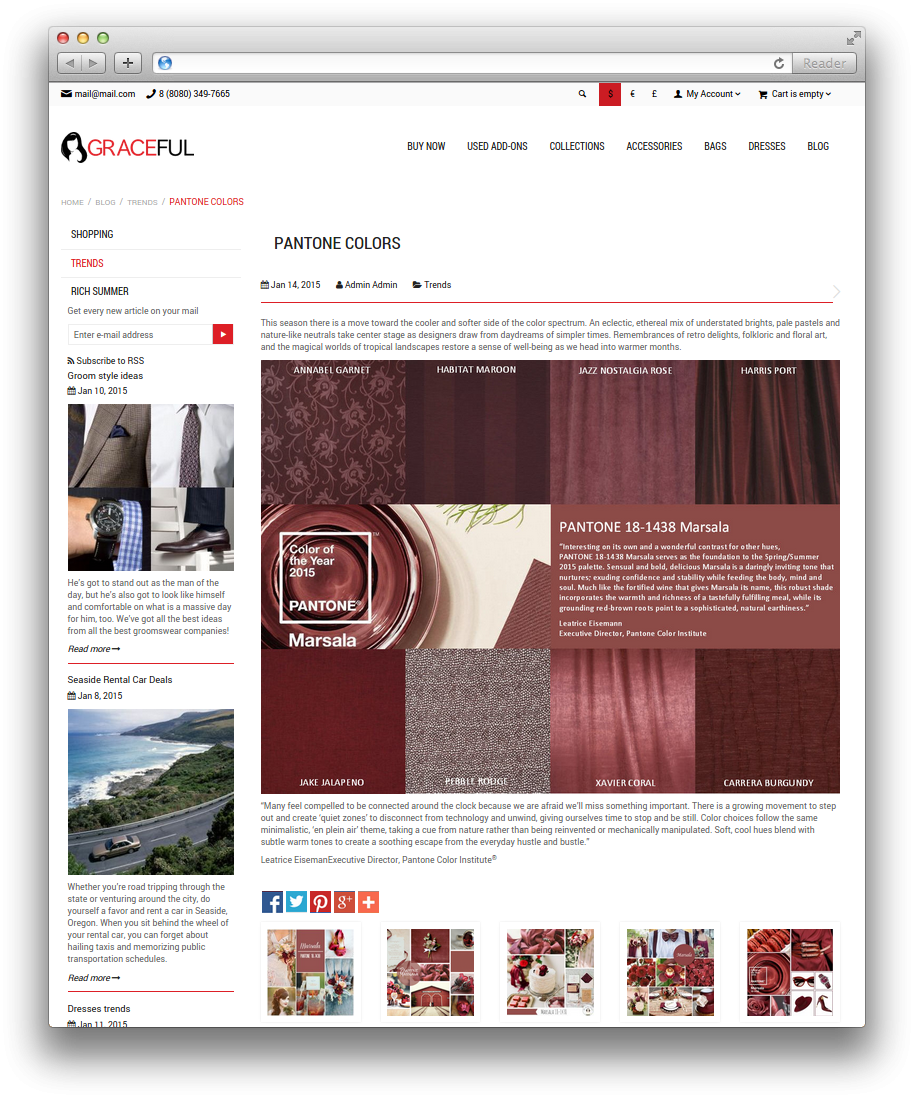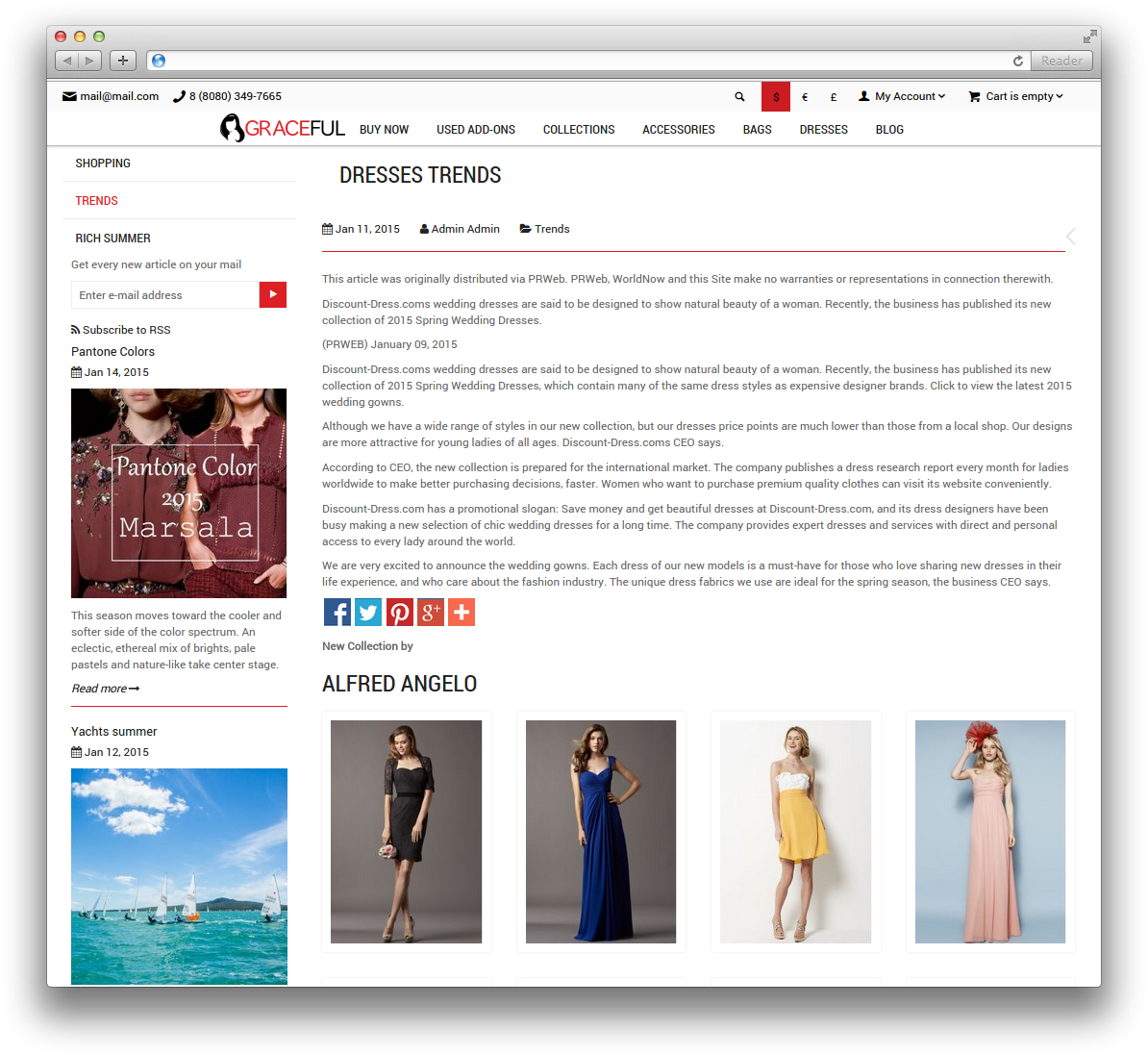 Blog archive page: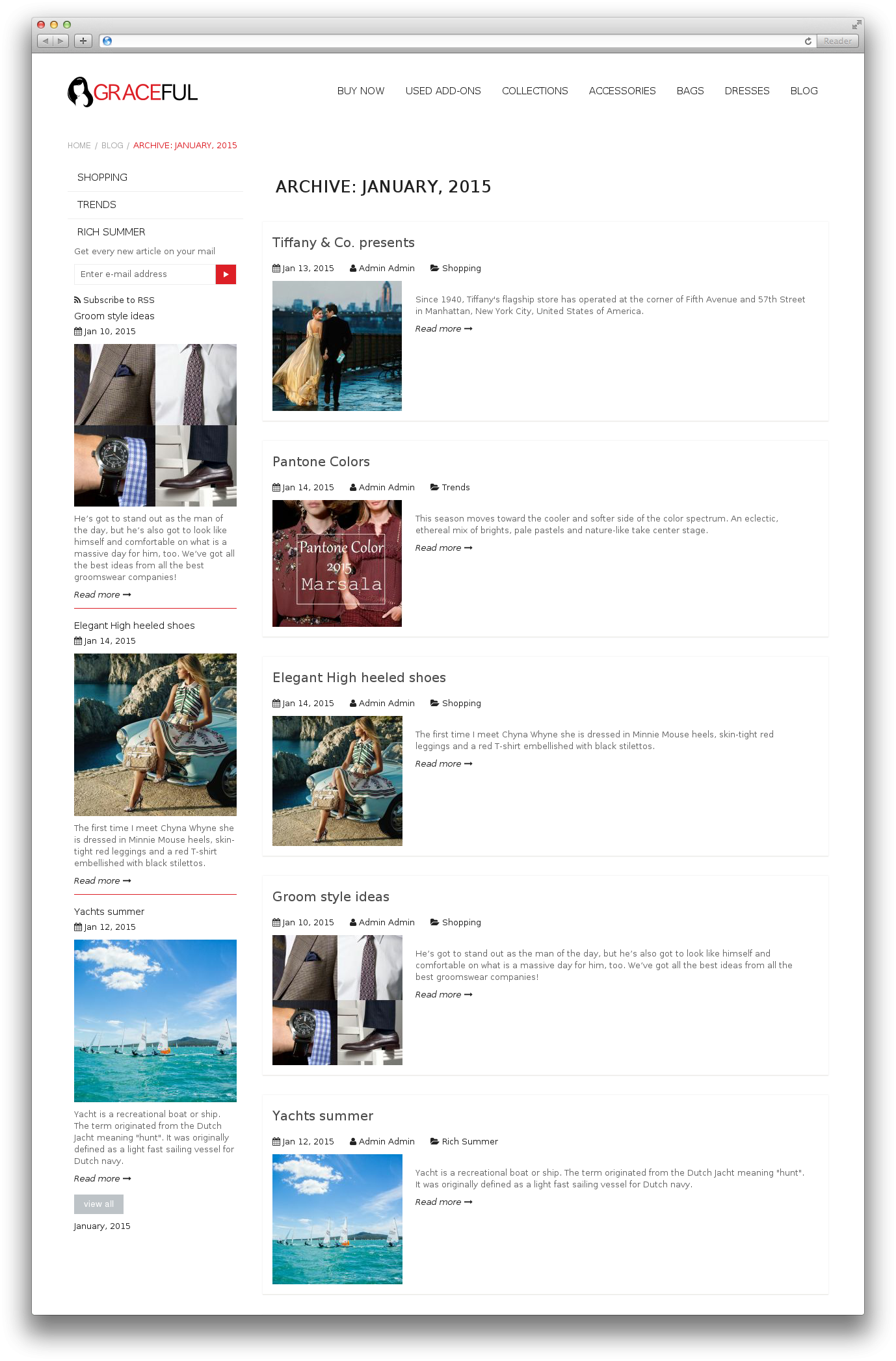 Blog categories page: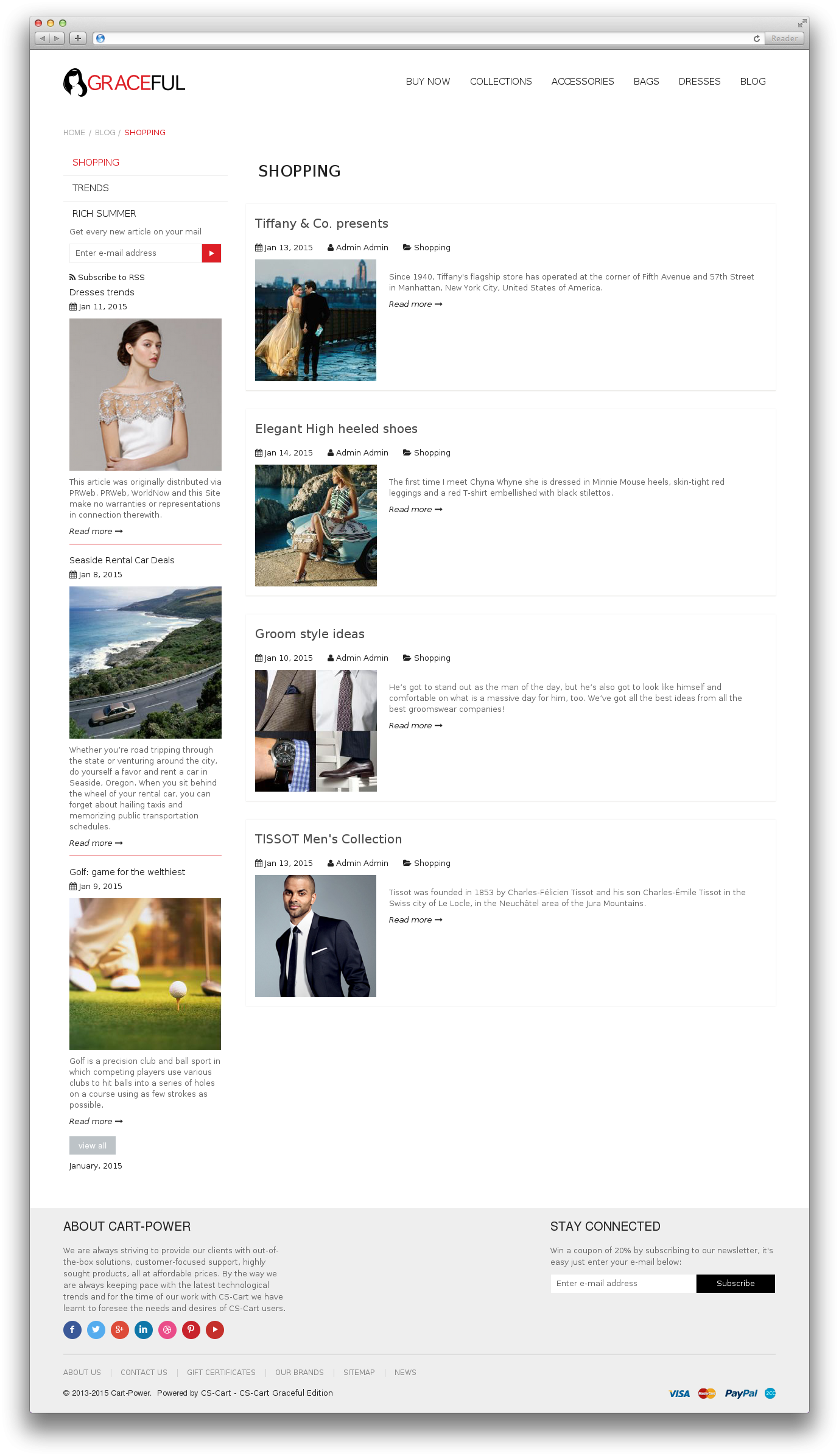 Article editing page: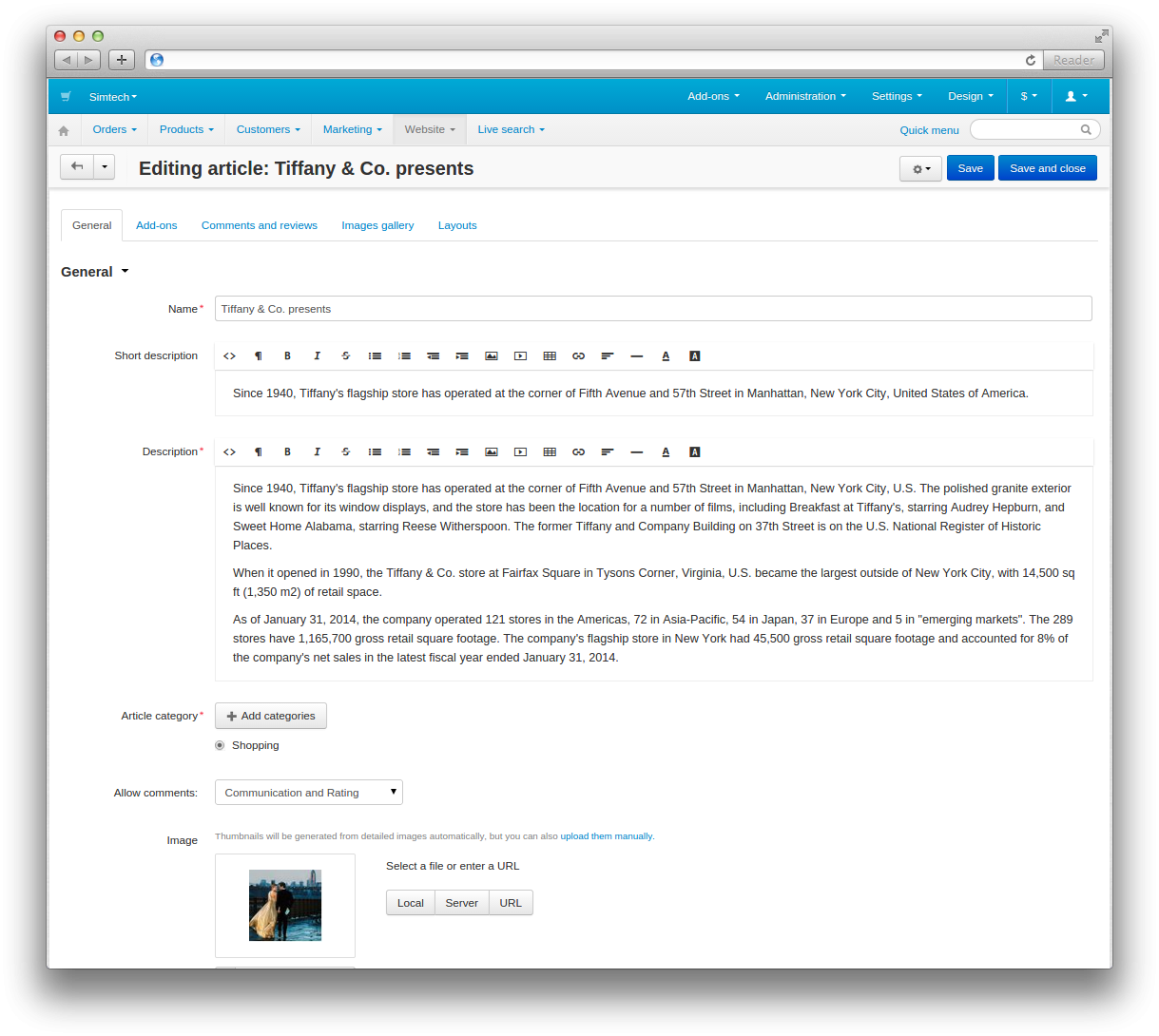 Add-on settings page: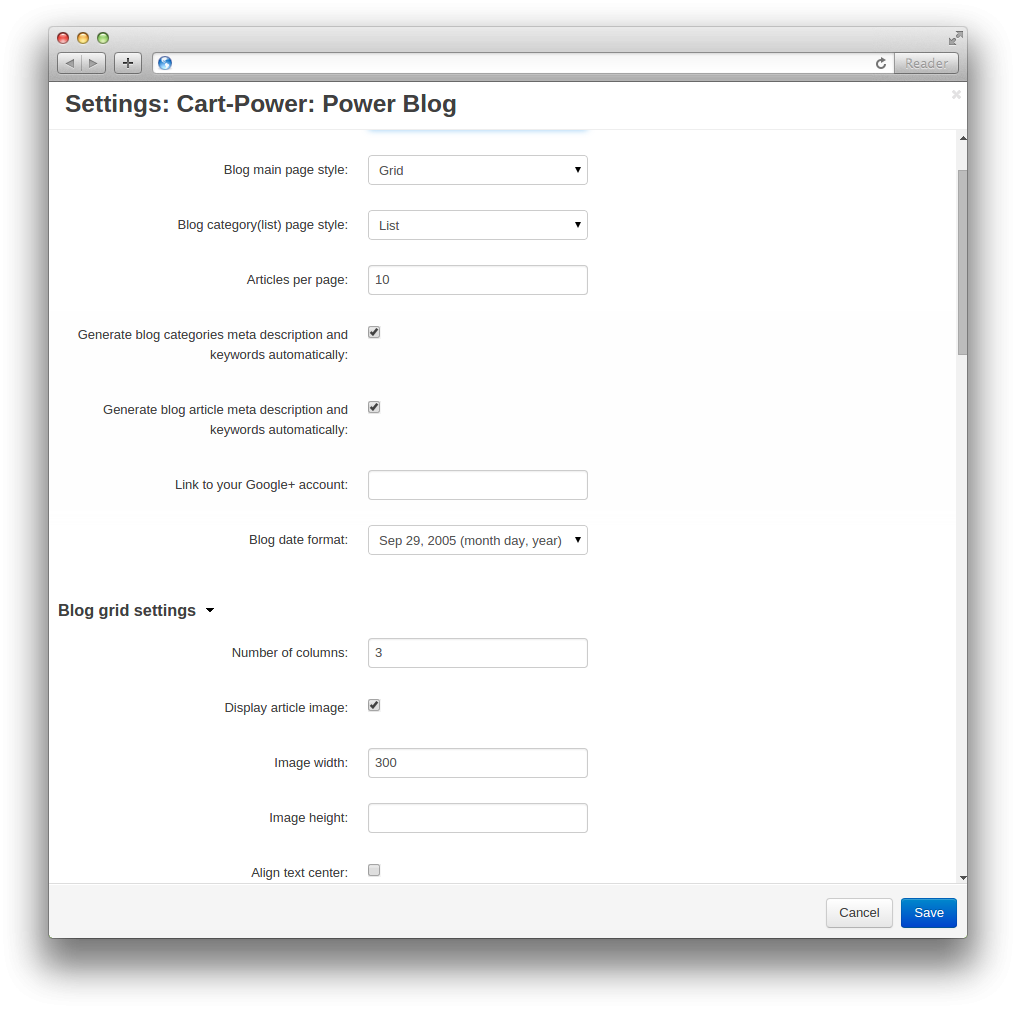 NOTE: The list of features above is actual only for the latest version. Power Blog add-on for v4.3.x is a completely new add-on and all data from previous versions should be transferred manually. If you need help with data transfer (categories and articles), please contact us.
Compatibility:
CS-Cart

4.0.X, 4.1.X, 4.2.X, 4.3.X

Multivendor 4.0.X, 4.1.X, 4.2.X, 4.3.X
Demo is available:
Official product page
We're looking forward to your comments.
Посмотреть обсуждение модуля на форуме CS-Cart на русском языке
Best wishes, Cart-Power