Dear Friends,
I am glad to inform you that we have designed Passion theme - a fully responsive CS-Cart theme with an eye-catching design that will help you maintain maximum focus on your brand and your products. It will look gorgeous with all kinds of merchandise, especially if it is related with fashion and beauty. Additionally, the Passion theme includes an 18+ favicon for adults-only stores.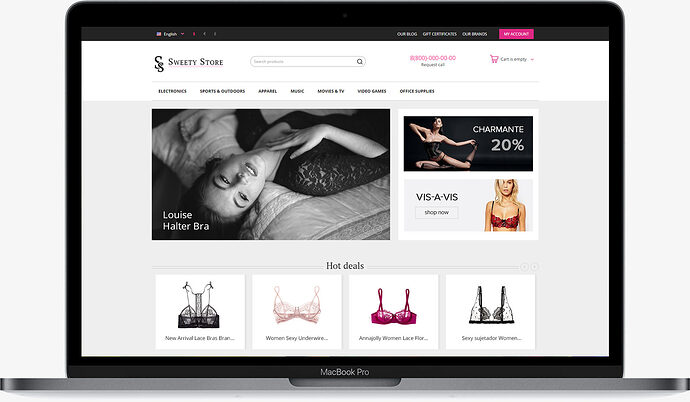 What the customer will see
The home page
The product details page
The main colors
Three main colors— sweet cherry, deep night and gallery — create sensual atmosphere and don't distract your customers from purchasing products.

The font
The Open Sans font was developed by Google. According to Google, it is especially "optimized for legibility across print, web, and mobile interfaces."
User Guide
Learn more about the add-on in the User Guide.
Compatibility
The add-on is compatible with CS-Cart and Multi-Vendor 4.3.1 and above. Need compatibility with another CS-Cart version? Contact us.
I will be glad to answer all your questions about the add-on.
P.S. Do not forget to join us on Facebook to be the first to know about free solutions for your store!