Dear Friends,
We have designed a nice Asia Theme for your CS-Cart store for selling any types of goods.
It is suitable both for CS-Cart and Multivendor. Its minimalist layout with well-liked font and contrasting colors is optimized for conversion, letting you to do your business without worrying about user experience.
Home page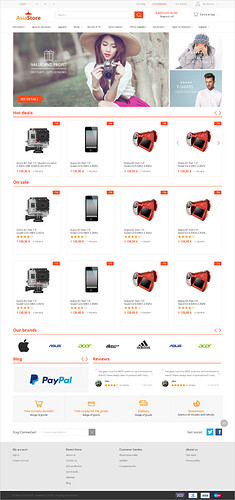 Product page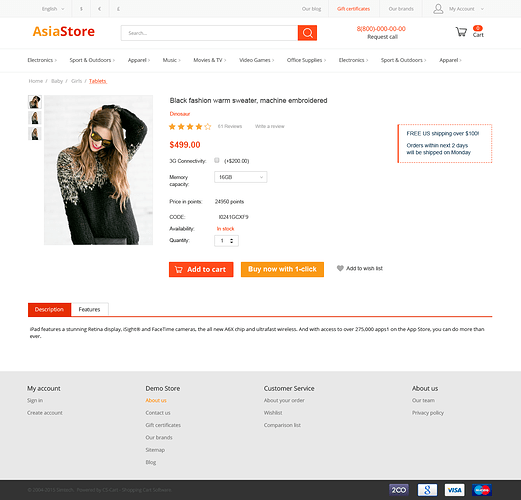 User Guide
Learn more about the add-on in the User Guide.
Compatibility
The CS-Cart Asia Theme is compatible with CS-Cart and Multi-Vendor 4.3.1 and above. Need compatibility with another CS-Cart version? Contact us.
I will be glad to answer all your questions about the theme.
P.S. Join us on Facebook to have a chance to be the first to know about free solutions for your store and information about special promotions and discount promo codes.