Dear Friends, we would like to introduce you new theme from our team - Next theme.
The Next theme is the result of long and meticulous work.
In the form of modules and modifications, more than 50 unique features are implemented in it, which cannot be found in any other theme.
This theme is the first one designed primarily for mobile devices. Your customers will enjoy a great and modern interface.
The template includes many improvements in terms of both layout and site loading speed.
There is no extra charge; they are offered as a part of the package.
This is a very light-load and modern theme with a simple interface and a lot of improvements to ensure a good conversion in your store.
Besides the layout, there are the main improvements.
New picture preview in the catalog. It has become more intuitive and easier:
Adding to favorites and cart is now much more convenient and faster. Your customers will be able to change the number of images right in the catalog:
The theme is designed primarily for mobile devices.
All elements of the theme are adapted to the ultimate user-friendly mobile interface and impeccable conversion. For example, an easy-to-use walking menu and always available Checkout button.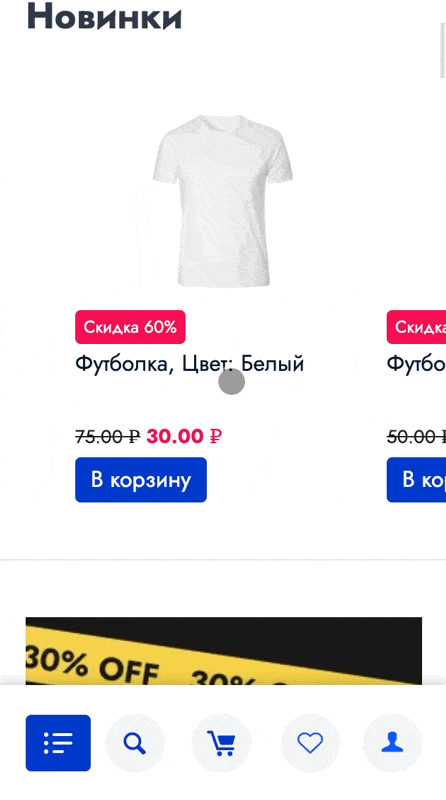 We've updated the scroller, and now, the next element is always visible. This is an unnoticeable but very important improvement for mobile devices.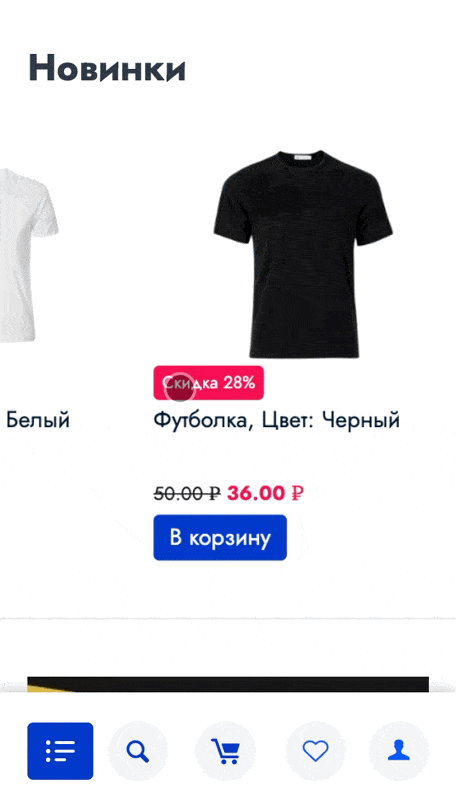 This theme will be in continuous development.
Therefore, you will always get an updated and modern interface of your website. It will be one of the most stable and quality products for CS-cart-based stores (like all our modules).
We will be happy to any suggestions and comments.