I have an issue that I am trying to figure out. There are some conditions that are set by the wholesaler to apply to certain categories of products during shipping.
I am using a CSV file with freight cost to import these products and since there aren't any ways to apply shipping conditions and costs to a particular category, I have added the conditions to freight cost and have modified the file itself.
The issue is on the checkout page. The shipping costs are displayed accordingly, but is there a way to separate the freight cost and the shipping method cost and show the information on the condition in detail?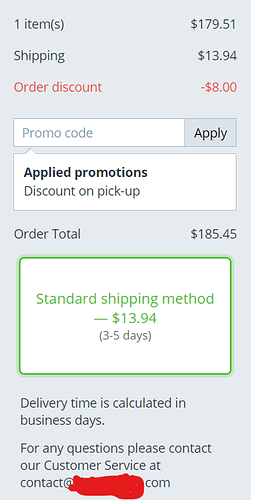 In the checkout page, it shows the shipping cost, but no additional information on it. Like in this example, the freight cost was $6.99 and the shipping method cost was $6. Is there a way to configure and show the information?