Dear CS-Cart Users,
New CS-Cart payment gateway: ScalaPay is available on our website.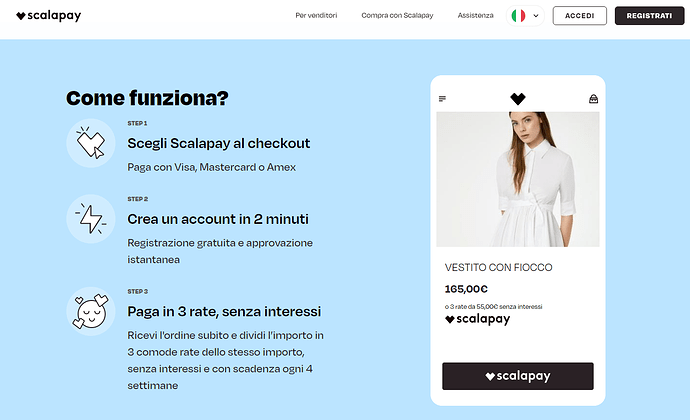 ScalaPay is an innovative payment method that gives your clients an ability to buy products and pay by three convenient installments of the same amount, without interest.
ScalaPay payment add-on has many advantages for the web store owners and their online customers. This payment method attracts customers whose stop factor of buying is the price. If they doubt about the price or don't have enough money for making order right now, they can buy products by installments without any interest.
The result of using such type of payment method is the customers will buy immediately and order more items, thereby increasing the conversion rate and average cart amount.
_________________________________________________________________________
This module is compatible with CS-Cart and MultiVendor (4.x.x. versions).
It works correctly with all responsive themes.
Important:
The ScalaPay payment gateway module will be delivered during 3-5 business days from the moment of purchase.
Contact us if you have any questions.
Best regards,
Alt-team.