My client did not want to show the INVOICE word on customer order email - can this be removed?
Please add a screenshot to the email what is send to customer to identify and guide you.
There are 2 places where you can edit the email templates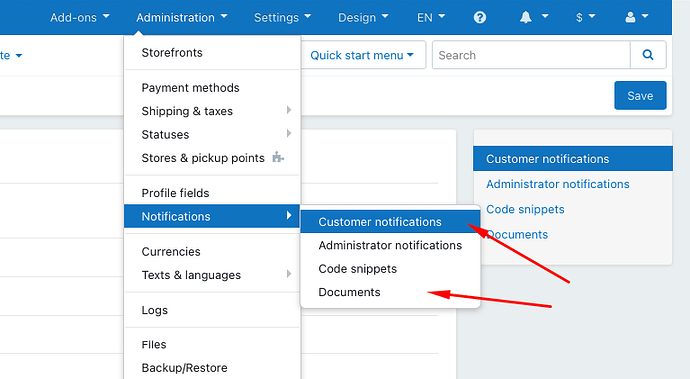 Hi there,
It seems like we don't have "Documents" tab, our version is lower than that. However, I had a look at the Documents and what we can do with it. It does not seem like we can remove the INVOICE word since this is like hardcoded into the language and template. Is there a workaround or do we need to remove in the file?
Hi!
If that's what I'm thinking, then you may simply clear the value of the invoice_heading and invoice_title language variables.
This topic was automatically closed 12 hours after the last reply. New replies are no longer allowed.