This is how it looks now:



Very lame and unfriendly IMO.
It would be great have something more "user friendly" (like forum style):




Have the option to decide the order of the messages. (newest / oldest) first.
Have the option to upload avatar.
Bubble notifications like: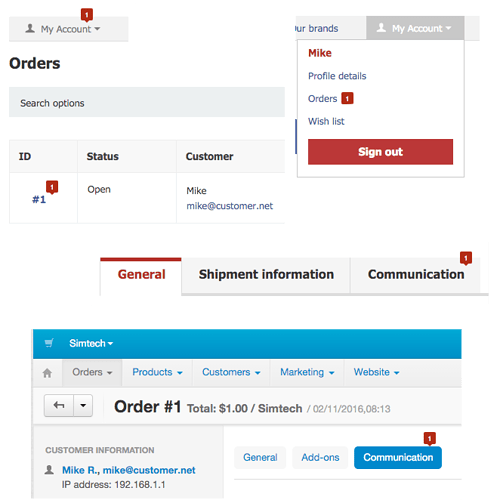 That would be really useful, modern and friendly. 8)
--
Related topic:
Question:
How to stylish the communication Zone?
http://forum.cs-cart.com/topic/43620-how-can-i-stylish-with-css-the-communication-zone/?p=242685