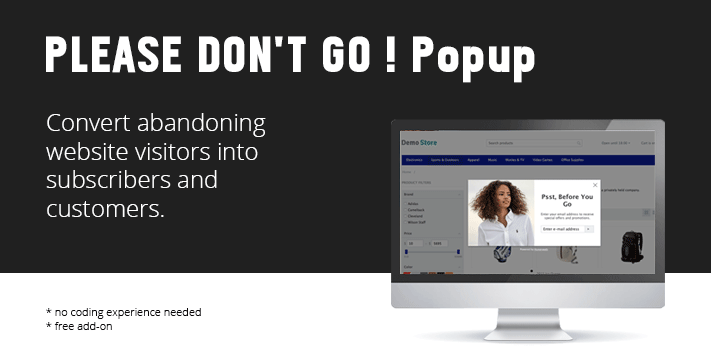 Dear Friends!

We are glad to announce the release of our new FREE add-on "Exit Intent Popup"!

CS-Cart "Exit Intent Popup" add-on

Did you know that over 70% of people who leave your website will never return?

Exit-intent technology allows you to convert abandoning website visitors into subscribers and customers.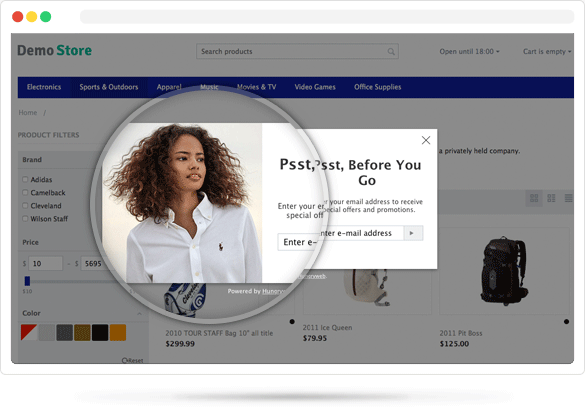 Compatibility: 4.3.x / 4.4.x / 4.5.x / 4.6.x / 4.7.x / 4.8.x
Demo: hungryweb.net/demo

Download & More details: hungryweb.net/cs-cart-addons/exit-intent-popup

Price: FREE

CSA056

Please feel free to ask any questions!

Best regards,

—
Valentin
part of hungryweb.net