Hi, i have a problem with variations. When i select the variation to be in a drop-downlist there are some variants that i dont want to show.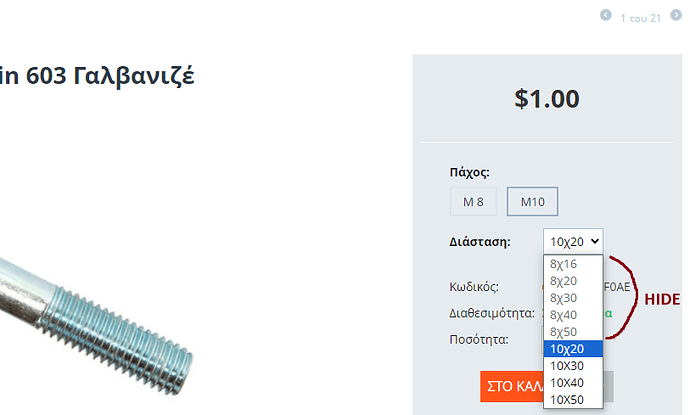 If you change the style to images the unnecessary variants hide.
For example i want when you select the M8 only M8 dimensions show like 8x16,8x20. The same with M10
How to solve this?