@CS-Cart_team How does the GDPR Cookie Consent Form works?
Can we add different types of cookies, or are taken from somewhwere??
I am using cs cart 4.15.2
As you seen in the image bellow on my site is shows up only functional cookies.
Which include marketing cookies. I don t understand how it works.
Can I display also option to chose more options like:
Strictly necessary Cookies
Functional cookies
Marketing cookies etc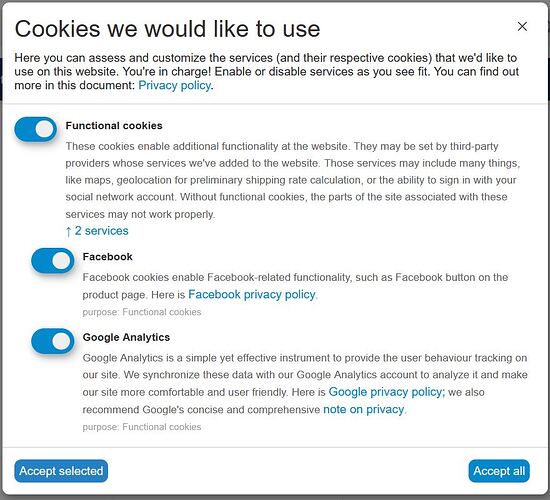 as is mentioned "Strictly necessary Cookies" here
https://docs.cs-cart.com/latest/user_guide/addons/gdpr/compliance.html#step-2-add-a-cookie-consent-form-optional
I don t see them on my site.
Why are Functional cookies mixed up with facebook