Dear Friends,



2015 was a Great Year for Hungryweb
and WE THANK YOU for all the support.
Below you can find some of gifts offered over the year as
free cs-cart add-ons
ready to bring value to your store:
Info Popup for Customers
The Info Popup for Customers add-on allows store owners to inform customers about their own products/services or display advertising banners on homepage or run some promotional campaigns.
GET ADD-ON
Subscribe Popup
Subscribe Popup is one of the most effective ways of growing your email newsletter subscriber list.
GET ADD-ON
Hide Product Code in the Frontend
Add-on allow you to hide product code in frontend and also hide it from invoices sent to customers. Non overrides are used or hidden blocks with css, the add-on only use hooks and will not have any impact on any add-on already installed.
GET ADD-ON
Backend Additional Functionalities
Add additional functionalities to CS-Cart backend like sorting product by date added, Drag & Drop sorting products.
GET ADD-ON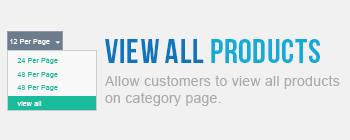 View All Products
View All option will deliver to your customer all products on a single page, without being forced to navigate from page to page to see all the products from a given category.
GET ADD-ON
Change Homepage with any Category, Product or Page
To change your store frontend now become so simple with the help of our FREE add-on. You simple choose what category, product or page you with to take place of you frontend.
GET ADD-ON
Auto Add User To Group on Register
Auto Add User To Group on Register CS-Cart extension will assign new users to a selected group on register.
GET ADD-ON
Product Tabs Per User Groups
Product Tabs Per User Groups CS-Cart extension allow you to show / hide product tabs depend on user groups.
GET ADD-ON
Zopim Live Chat
Talk to your customers in real-time. Live chat is a faster and more personal way for you to engage your customers.
GET ADD-ON
Scroll Page Back to Top
Scroll Page Back to Top is a FREE CS-Cart add-on to add a custom image button that appears only when users scroll down the page allowing customers to scroll back to top of the page.
GET ADD-ON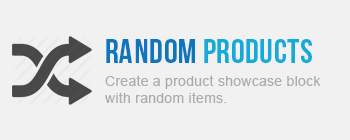 Random Products
The add-on will help you to create a product showcase block with random items.
GET ADD-ON
Custom Code
Add custom HTML, CSS and JavaScript to Head, Styles, Scripts and Footer.
GET ADD-ON
Cookie Law Responsive
The Cookie Law is a piece of privacy legislation that requires websites to get consent from visitors.
GET ADD-ON
Send to a Friend
Send link to friend add-on will create a simple form in a new tab on product details page which will allow your customers to share products more easier.
GET ADD-ON
Simple Blog
Simple Blog add-on add blog functionality base on pages to your CS-Cart online store by listing pages child's from a specific page.
GET ADD-ON
HAPPY HOLIDAYS!
Keep on smiling,
—
Valentin
part of hungryweb.net