As always, the new version is released on the same day for all our products:
CS-Cart Store Builder for single-seller stores
CS-Cart Multi-Vendor for marketplaces
It means that when you download On-Premises software from our site, you get version 4.16.1. The availability of upgrades from version 4.15.2 to 4.16.1 in the Upgrade Center may vary:
For our On-Premises line of products (Store Builder and Multi-Vendor), upgrades to version 4.16.1 will initially be available in small batches, on the "first downloaded, first upgraded" basis. In a few weeks, we'll lift the restriction.

For the cloud Multi-Vendor No-Code, these new features are coming as well, but at a later date. Since we are the ones who upgrade all No-Code marketplaces, you'll just find the new features in your marketplace one day, without the need to run an upgrade.
Important improvements:
Improved vendor panel for markeplaces, where you can change the content of the home page, as well as the structure and styles of the sidebar.
Stripe Checkout support with over 20 new local payment methods, ability for customers to pay in instalments, and multiparty payments for marketplaces.
Stripe and Stripe Connect support in the Mobile application
Access to all our resources in one place through the Help Section.
The ability to select add-on and themes from the Market by name, vendor and price in the admin panel.
Click the banner below to read more about these changes in the blog.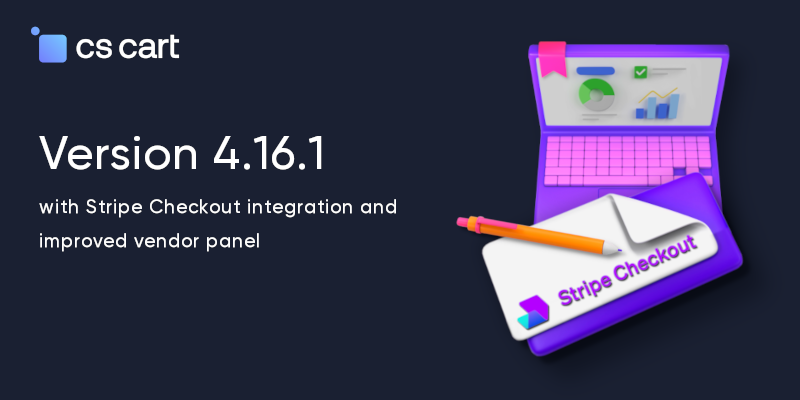 The full list of changes with bug fixes is in the changelog.