I would like to create a product feature 'Size'. I want all variations of this feature to show once in the products catalogue, therefore its purpose should be 'product variation as one product'. However, I would like to be able to change the name of each variant.
So for example, the default variant will have the following name: Hoze 13MM with the 'size' feature being 13MM.
When the user click on the product, he can change the 'size' from the feature drop-down to 16MM, I would like the name of the product then to change to Hose 16MM.
I am unable to achieve this when I select the purpose as 'product variation as one product', even though CS-cart has achieved something similar in their documentation (see attached image):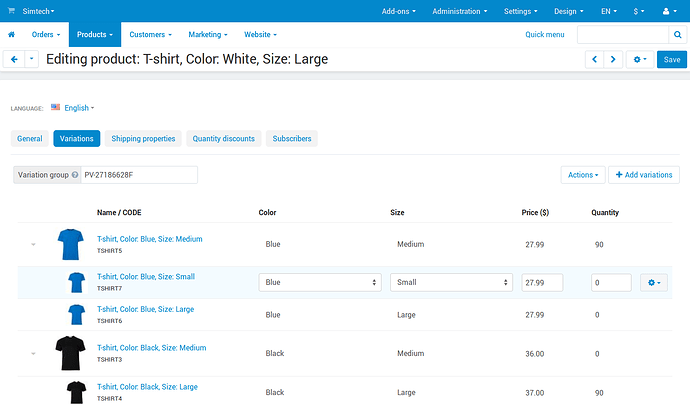 As you can see the product name is different depending on both color and size features. Presumably here 'Size' is a feature with purpose being 'product variant as one product' because this is what they say in their docs and youtube videos.
Any ideas how we could achieve this?