Dear Friends!

We are glad to introduce you new powerful module to work with SEO. The Power SEO add-on generates automatically the following types of the category page meta-data:
- page title,
- meta description;
- header.


The add-on use special templates that should be set up in the beginning. The auto re-generation of the meta-data is available via changing templates.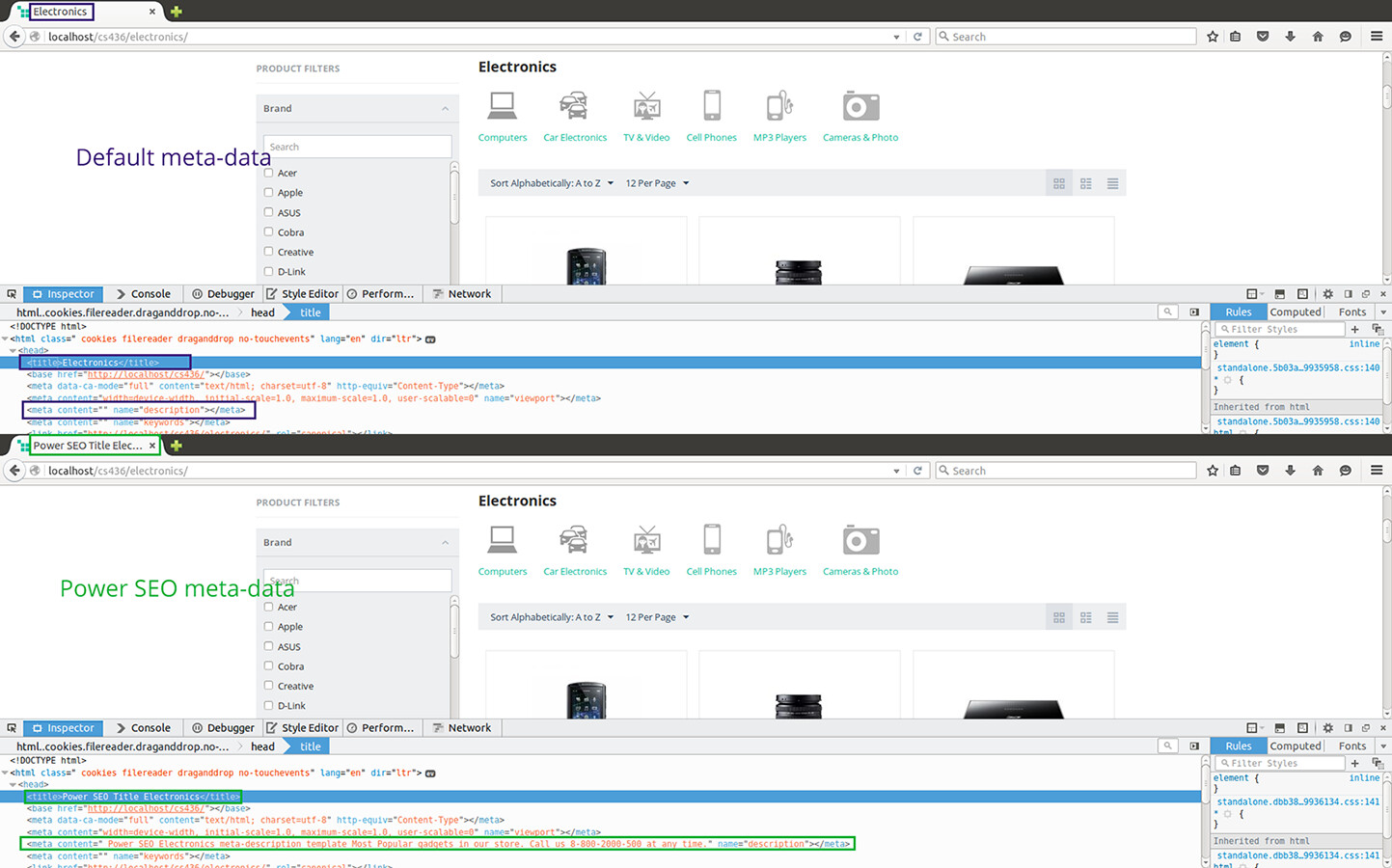 Besides this the Power SEO transforms the non-indexable filter URLs like subcats=Y&features_hash=P0-2172-USD.V91.V88 to searc-engine-friendly (SEF) URLs like /asus/apple/price-42-972-USD/. Such links are really helpful for web-stores.





General Features:
automatic generation of SEF-URLs for pages with results of filtering (based on features names and values);
understandable price URL representation;
templates for automatic category page meta-data generation;
opportunity to exclude filtered page from the indexation (!new);
opportunity to change all brands page URL;
4 variants for filter values separation in URL (+, /, *, ftr );
opportunity to use unique meta-data for any page;
additional text placement on the category page;
user-friendly interface within default administration panel compatible with CS-Cart 4.3.x.
Template settings: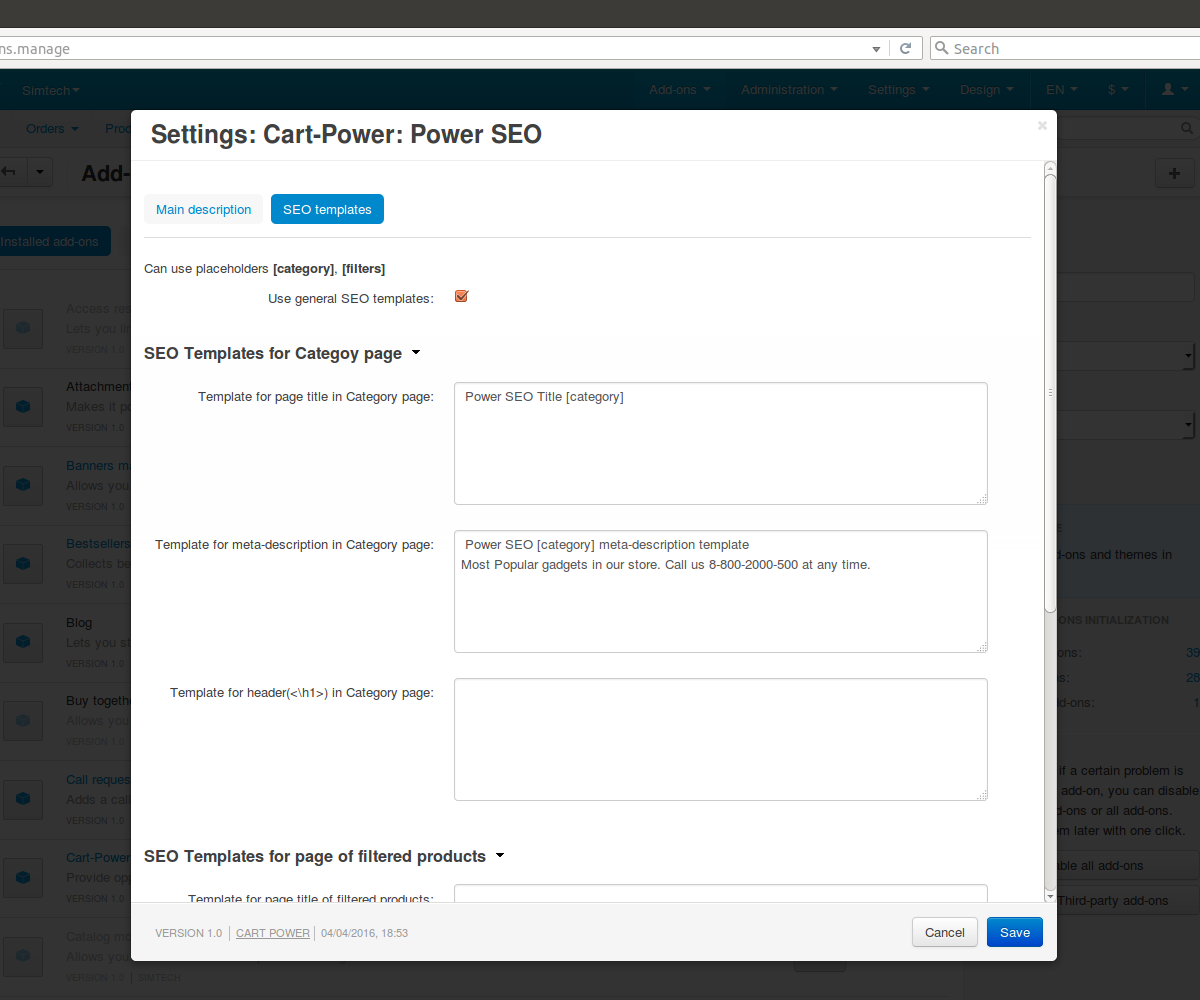 Compatibility: CS-Cart 4.3.x - 4.9.x

Video example

See details on the official add-on page.

Feel free to contact us if you have any questions.

Thank you.

Best regards,
Cart-Power