Dear friends,

We would like to introduce you the Page in block add-on.

With the help of Page in Block add-on you will be able to display content of your store pages embeding it into blocks with new "Pages content" template. For instance, you caneasily show reward points or refund policy at cart page. The second useful feature of the add-on is the ability to show content of pages right in product's tabs, i.e., shipping info. Now there's no need to redirect your customer again and again!

Features:
Allows creating new blocks with content of store pages;
Allows displaying content of store pages in product's tabs.
Block with content of exchange and return page in cart: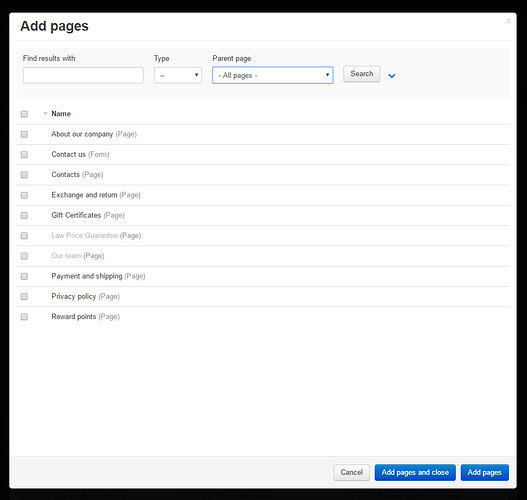 Блок с содержимым страницы условий возврата в корзине: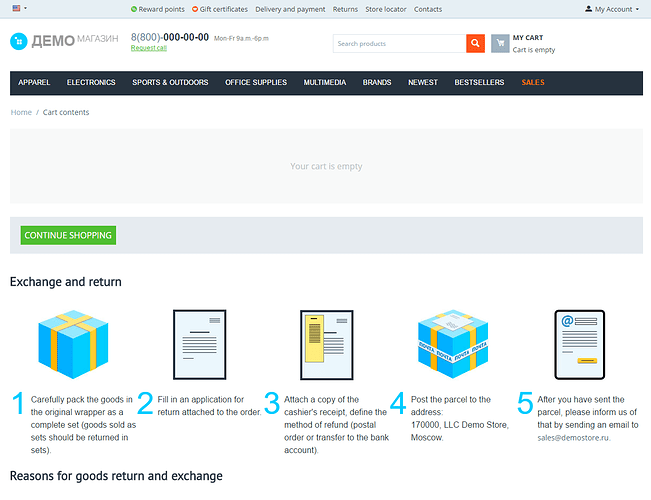 Content of shipping page in new tab: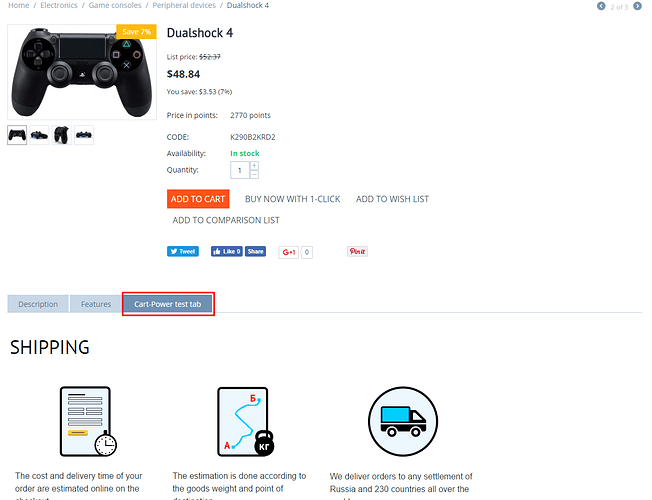 Compatible:
CS-Cart version 4.0.x - 4.9.x;
Multi-Vendor version 4.0.x - 4.9.x.
Official product page here.

Перейти в обсуждение модуля на форуме на русском языке

Let us know if you have any additional questions.
Best regards, Cart-Power