Dear friends,

We would like to introduce you the Alternative Checkout Complete Page add-on.

Alternative Checkout Complete Page add-on makes user's navigation easier, replacing checkout complete page with a new, more detailed and convenient one. All the needed info is gathered in one place now, and selected shipping address is shown at zoomable Google map with street view. The add-on also displays receipt at the same page, allows reordering and starting order discussion with admin right after checkout.

Features:
New informative and easy-to-use checkout complete page;
Shipping address on zoomable Google maps with various display options and street view;
Maps work without Google API key (up to 1000 daily requests);
Minimalistic table with order info: ordered items, prices, taxes, selected shipping and payment options;
Invoice on checkout complete page;
Start order discussion button;
Reorder button;
Ability to change checkmark color.
Store checkout:

Add-on settings: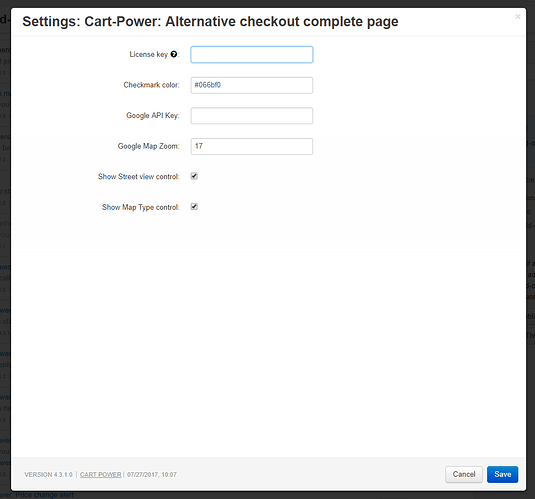 Compatible:
CS-Cart version 4.3.x - 4.9.x
Multivendor version 4.3.x - 4.9.x
Official product page here.

Перейти в обсуждение модуля на форуме на русском языке

Let us know if you have any additional questions.
Best Regards, Cart-Power