Dear Friends,

We are glad to inform you about the new CS-Cart modification "Second Options Set".

"Second Options Set" modification makes groups of options on product pages. The customer can add to cart two items with different variations at once from one product page. It helps when you offer some family t-shirt sets or sell contact lens.

The modification displays product option set as a table with 3 columns:
Option name,
First options set,
Second options set on the product page in the storefront.
For example: The customer can select contact lens with a different base curve or power on one product page and add to cart two different types of contact lenses at once.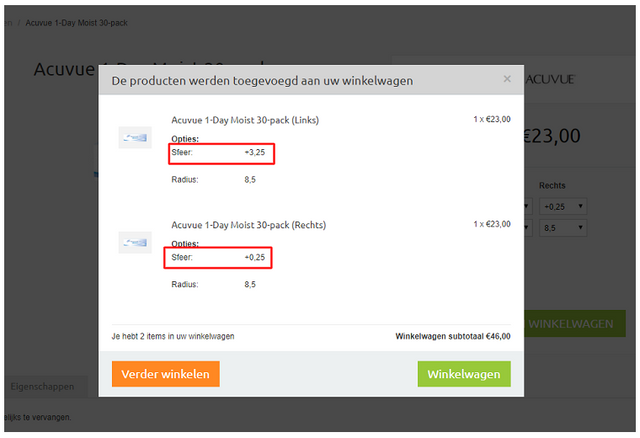 Price: USD 120

It works perfect on CS-Cart, Cs-Cart Ultimate and CS-Cart MultiVendor versions 4.x.x.

In case you have any questions, please contact us or ask questions here.