Dear Friends,

Pay attention to our new payment integration for German-speaking countries Saferpay JSON.

Saferpay is a Payment Service Provider (PSP) that you can use in the CS-Cart store with the help of our integration add-on.

With Saferpay you can easily accept online payments. When a visitor in your web store wants to make a purchase, he automatically comes to the Saferpay website and a payment choice can be made. Saferpay is intended for the German and Swiss market and offers a large number of payment methods.

There is a block with the Saferpay JSON payment on CS-Cart checkout page.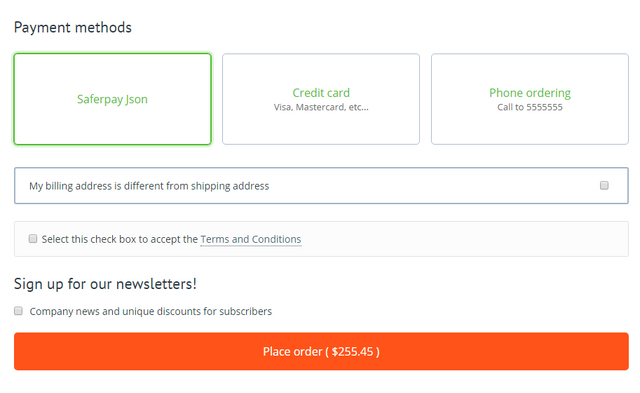 When the customer selects the Saferpay block and click Place Order button, it moves to Saferpay website.




Here the customer can choose the more convenient variant of payment service.
Price of the add-on Saferpay JSON for CS-Cart is USD 119.
Contact us if you need more information.
Best regards,
Alt-team