Dear Friends,

Pay attention to our new CS-Cart add-on "Product Description Generation based on Features".

The process of Product Description writing can be so time-consuming and quite pricey if you decide to outsource it, especially if you have plenty of products in your online shop.

Alt-team's has released an add-on that creates the product description due to the product features.
The store administrator can make many templates for a group of products.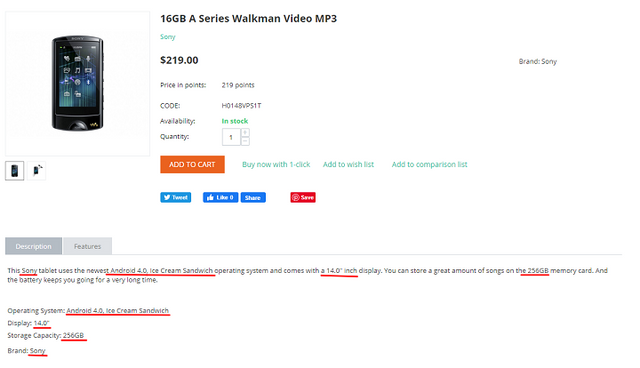 Look at the picture.
The underlined words are the product features that were inserted in the text according to the template. The store admin made this template beforehand and assigned this product to this template. The admin can create as many templates as he needs. And there is no limit to the number of products assigned to one description template.
This add-on helps to save the time on product description writing. It has a great impact on SEO. The product description will be unique for each product page.
Price is USD 39.
UPDATE December 2022
.
Compatibility:
The add-on is developed for CS-Cart 4.x.x.

It works correctly on CS-Cart and Ultimate editions.

This add-on works correctly in Internet Explorer, Mozilla Firefox, Safari, Google Chrome, and Opera latest browser versions.
More details on the add-on's page.
Feel free to
Contact us
if you have any questions.