Dear Friends,
We are glad to inform you about our new add-on for CS-Cart: PayNet Payment.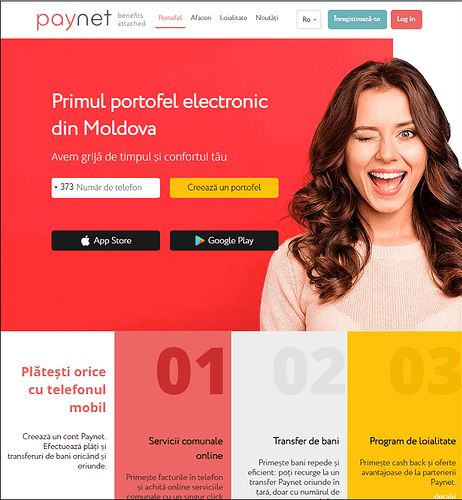 Paynet is a technology company in the Moldavian payment business. This company operates the most complex payments on the local market, connecting consumers, financial institutions, merchants, and businesses.
On-line and mobile payment solutions help customers make fast and secure payments.
Paynet service came on the Moldavian market in 2015 and since that time it seems to become a serious competitor to all bank services in this area.
The add-on price is USD 119.
It's compatible with CS-Cart and MultiVendor 4.x.x. versions.
In case you have questions please contact us.
Best regards,
Alt-team.