Dear friends!
We are glad to announce new CS-Cart add-on from Alt-team - FAQ" add-on.


This add-on allows users to submit questions and answers about a product in the "FAQ" tab on product details page. The whole process allows to get useful information about products in a question-answer form. As a result it helps customers to take a decision about the purchase. Store administrator has a total control over FAQ content.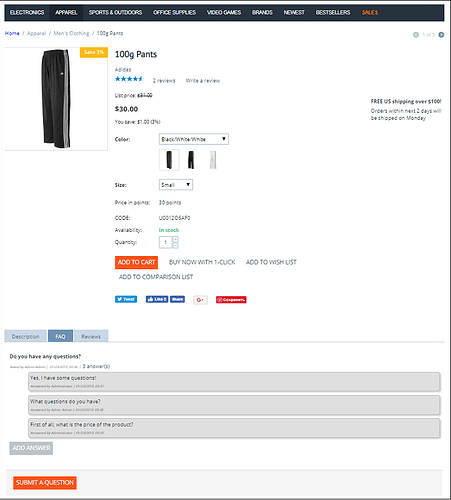 You can learn more about features and try demo here.

Current price is $69.

UPDATE December 2022.


Best regards,
Alt-team