Dear friends!
We would like to tell you about our CS-Cart "DHL shipping labels" add-on.
The CS-Cart add-on "DHL shipping labels" adds the ability to get and print out DHL shipping labels through the CS-Cart admin panel. This feature is available not only for a CS-Cart store administrator but for every vendor too. It's a great advantage as CS-Cart MultiVendor is lack of this functionality and many Multivendor owners dreamed about this ability for vendors.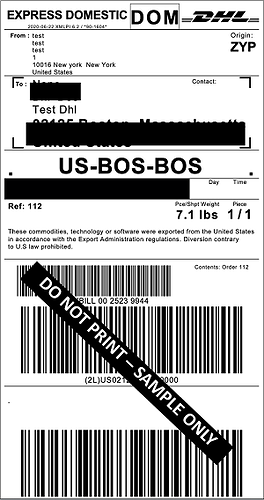 Compatibility:
This extension works correctly in Internet Explorer, Mozilla Firefox, Safari, Google Chrome and Opera latest browser versions.
The add-on is compatible with CS-Cart, CS-Cart MultiVendor, CS-Cart Ultimate 4.x.x (all versions).
Notes:
We offer free installation of this add-on for the default CS-Cart versions (that don't have any file changes and additional modules). Otherwise, the installation may require an additional charge.
After the payment is confirmed, you will be able to download the add-on from the order details page.
Please remember that we can make any changes in this add-on due to your demands.
Feel free to Contact us if you have any questions.
Best regards,
Alt-team