Dear Friends,

We'd like to inform you about our new add-on "Advanced Add to Cart Button" made for CS-Cart system.

This module makes your online shop more convenient for a customer.

As the shopper adds the product to cart or to wishlist, the button ADD TO CART (ADD TO WISH LIST) changes the name to ADDED (REMOVE FROM WISH LIST) on the product and the category pages.

So the customer while browsing your online shop is aware of the products that have already been added to cart.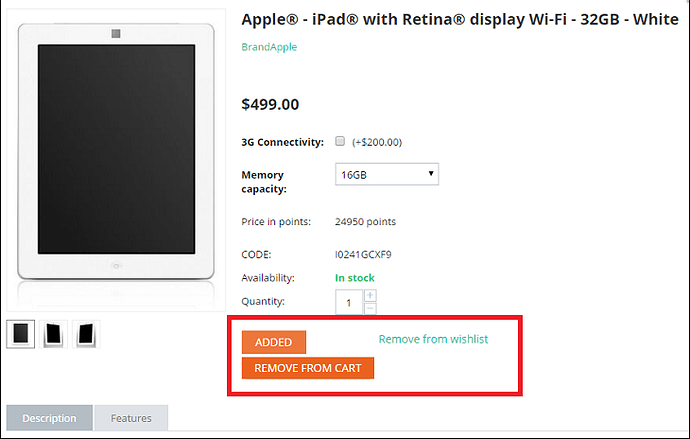 Compatibility:
This add-on works correctly in Internet Explorer, Mozilla Firefox, Safari, Google Chrome and Opera latest browser versions.
The add-on is currently compatible with CS-Cart 4.1.x. - 4.2.x.
Feel free to
Contact us
if you have any questions.
Skype - Altteam
Email - manager@alt-team.com



Best regards,
Alt-team.