Let me introduce a new addon - Category banners
The sence of the addon is to create an alternative banner management system, which items can take up a position of a product grid in category products listings.
How it works with amin panel and frontend see on demo video https://www.youtube.com/watch?v=J4m6jMrf4YE
Key features and benefits of the addon:
- alternative site banner placement among the products (we take the position of needed product in list, shifting the remaining lower on the list, ie banner takes grid of the product)
- the ability to specify the position for the banner in the list of goods (global addon configuration)
- the ability to specify a specific timeline display banner (the date of the activity dates banner from the beginning to the end)
- !!!!! the ability to specify the display time of the banner on a specific day of the week and the desired time !!!! (For example, we can show a banner only on Monday morning and Saturday evening)
- the ability to place different banners in different product categories
- the possibility of rotating banners (if the same place in the same category assigned to some different banners)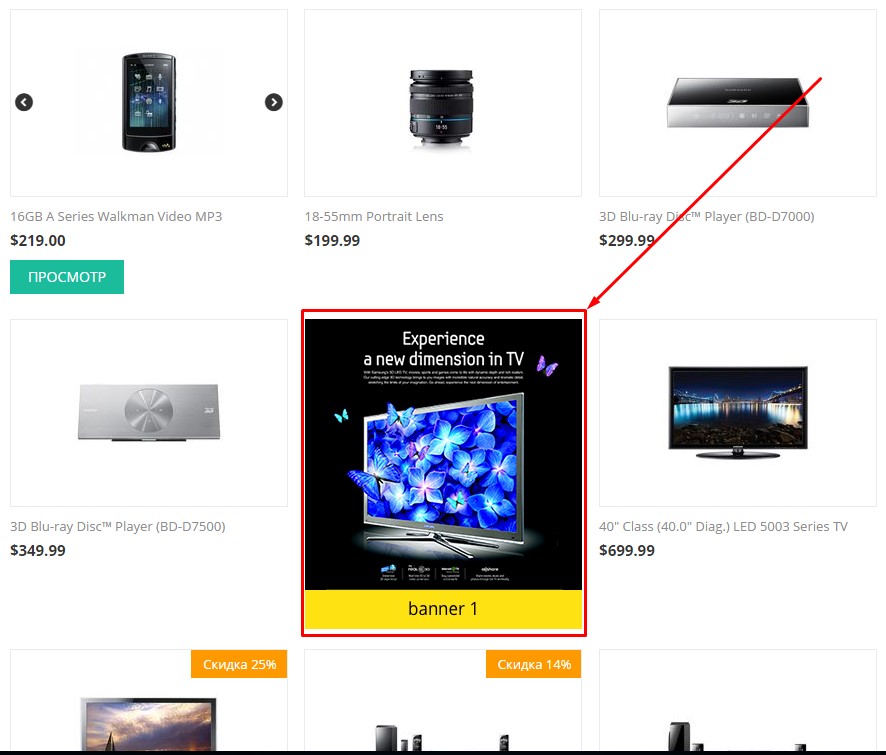 Addon in work - look demo

Tested on big stores with significant increase in orders quantity.