Hello
We present new addon to CS-Cart and Multi-Vendor allows you to sort products on category list by best or worst matching to chosen features. This extension is useful in multiple features, when we can assign many features of one type to product, ex. in case of computers it can be number of ports or additional equipment.
We start from installing an extension:


In extension configuration we can turn on sorting by best match features globally. This options marks checkboxes in all categories:


When choosing available sortings, two new options are available: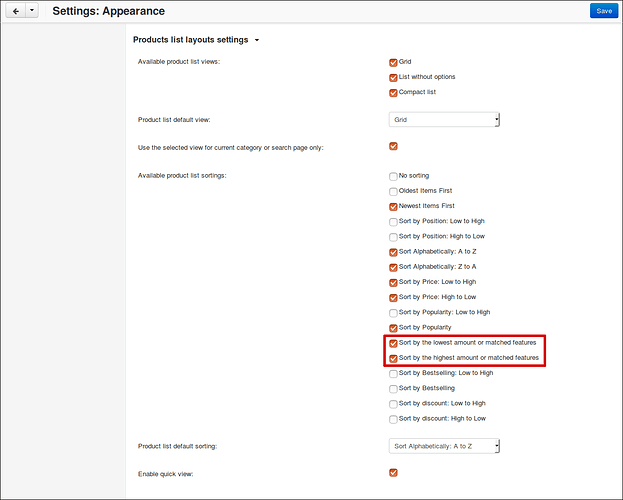 In each category we can turn on sorting by features (we can turn it on globally in extension configuration):



On products list we can sort products by match to features (if any filters are marked):



This option is useful when we want to show on top of list products, that match the best to chosen features.
no core file changes
compatibility with 4.0.x, 4.1.x, 4.2.x, 4.3.x, 4.4.x, 4.5.x
Cost is $99.

Please, do not hesitate contact us if you have any additional questions.
Link to addon
See our other addons in Marketplace.

Regards
Robert Diak