Hello,
We present you a new extension to CS-Cart and Multi-Vendor which allows setting up certain taxes as default. When creating new product or editing existing one, those taxes are assigned to product and cannot be un-assigned.
We start from installing an extension:
In taxes configuration a new checkbox has appeared, which marks tax as default for each product: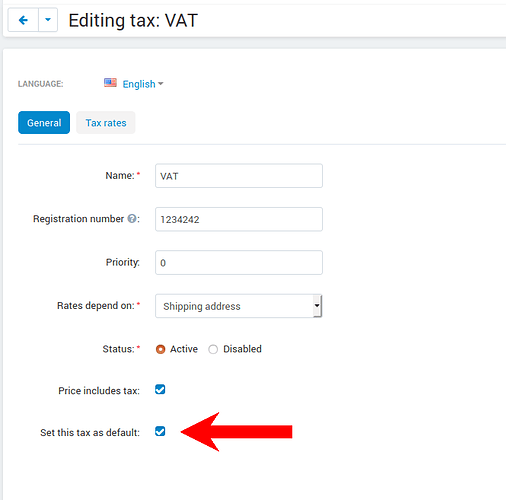 After saving tax, it will be assigned to all new & edited products in store, even if vendor or admin will uncheck it during configuration of product.
Add-on does not change taxes automatically in products created before add-on installation - you have to go through all these products and save them, to set correct taxes.
Features:
no core file changes
Compatibility CS-Cart and Multi-Vendor version 4.0.x, 4.1.x, 4.2.x, 4.3.x, 4.4.x, 4.5.x, 4.6.x, 4.7.x, 4.8.x, 4.9.x, 4.10.x, 4.11.x, 4.12.x, 4.13.x

Please, do not hesitate contact us if you have any additional questions.
Link to addon
See our other addons in Marketplace.