Hello,
We present a new extension to CS-Cart and Multi-Vendor which allows you to set for each product, a list of available payment methods. From a product or category you can edit the available methods of payment.
You can also set a limit value of the basket from which there are all methods of payment available. If the sum in the basket is below the set limit, the payment list will be created on the basis of information on products and categories.
We start with the installation of an add-on:

Next we configure it:
Information about available payment methods can be set at the level of the categories: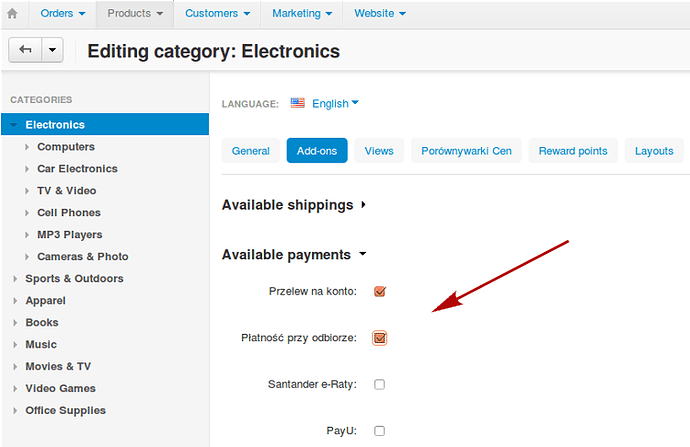 as well as when editing a particular product:
no core file changes
Compatibility CS-Cart and Multi-Vendor version 4.0.x, 4.1.x, 4.2.x, 4.3.x, 4.4.x, 4.5.x, 4.6.x, 4.7.x, 4.8.x, 4.9.x
Please, do not hesitate contact us if you have any additional questions.
Link to addon
See our other addons in Marketplace.