Hello,
We present you a new extension to CS-Cart and Multi-Vendor which allows customers to perform price negotiation from product card in shop. Administrator can globally set price negotiation parameters during extension configuration.
We start from installing module:
Here we configure module: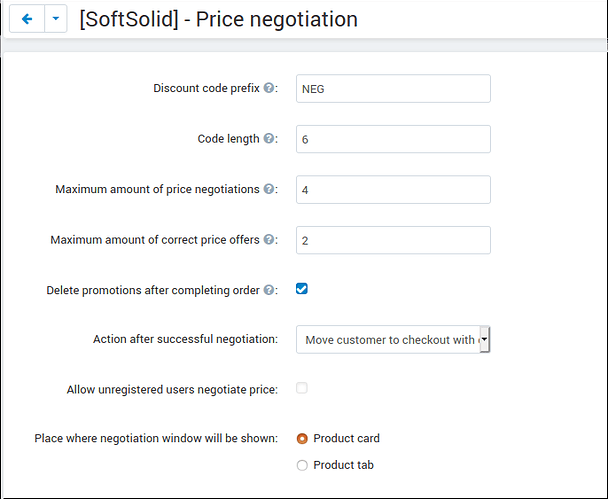 In addon configuration may set negotiation quantity (customer can't make infinity negotiations and find lowest price), and define all notifications shown to customer.
From product card may enable/disable possibility of price negotiation and set price threshold:
valueable - price that customer can buy product - any price, lower than base product price

percent - price threshold is calculated as percent from base product price ex. when base price is 30 PLN, when we type 25%, price threshold will be 22,5 PLN ( 30-(30*0,25))
During price negotiation customer types price proposal for which wants to buy product:
Typing threshold price or higher for which vendor can sell product generates discount code that can be used during shopping: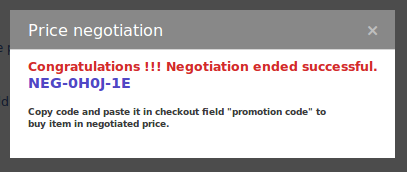 Price negotiation is also available in "Quick view" of product.
Features:
no core file changes
Compatibility CS-Cart and Multi-Vendor version 4.0.x, 4.1.x, 4.2.x, 4.3.x, 4.4.x, 4.5.x, 4.6.x, 4.7.x, 4.8.x, 4.9.x, 4.10.x, 4.11.x
Please, do not hesitate contacting us if you have any additional questions.
Link to addon
See our other addons in Marketplace.