Hello!
We present a new extension to CS-Cart and Multi-Vendor which allows mass generating gift certificates. After typing data, addon generates certain amount of gift gertficates codes, which can be later used as common gift certificates.
We start from installing an add-on:

Mass generation of certificates is available in "Marketing -> Mass generation of gift certificates":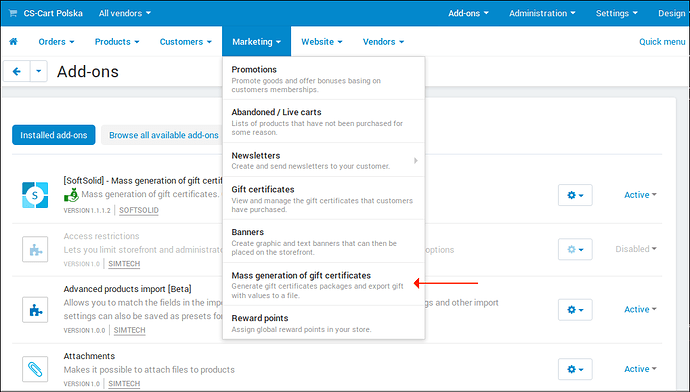 During generation, we need to type amount of certificates, their value and data of sender and receiver: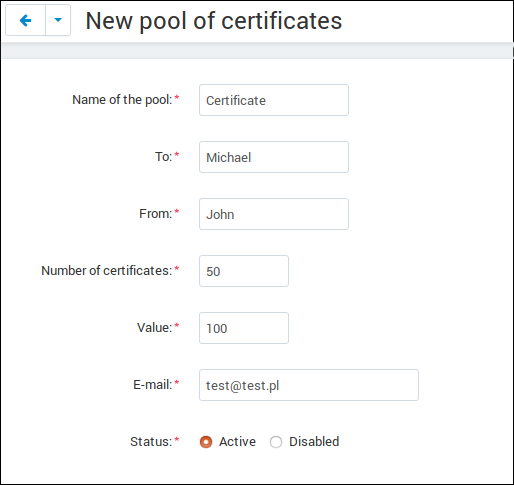 After clicking "Save", add-on automatically generates certain amount of certificates. They are visible in the same place, where are common gift certificates.
Generated certificates can be downloaded as CSV file, or previewed directly in store:


Certificates can be download with button "Download":

You can also preview them using "Show" button:

Features:
no core file changes
Compatibility CS-Cart and Multi-Vendor version 4.0.x, 4.1.x, 4.2.x, 4.3.x, 4.4.x, 4.5.x, 4.6.x, 4.7.x, 4.8.x, 4.9.x

Please, do not hesitate contact us if you have any additional questions.
Link to addon
See our other addons in Marketplace.