Hello,
We present you a new extension to Multi-Vendor which allows vendor to type his location during registration process.
To install add-on, a default add-on "Vendor locations [Beta]" must be installed first.
We start from installing an extension:

Add-on does not require additional configuration. After installation, in vendor registration form a new field will appear, allowing vendor to type his location.
If field isn't visible, cache should be cleaned from the store (tab Administration -> Storage -> Clean cache).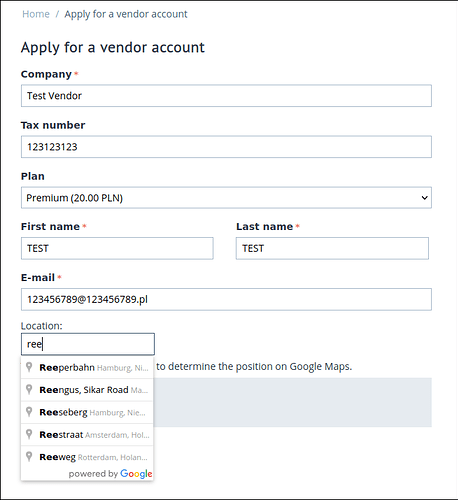 After completing registration process, field content will be copied to field "Location" in vendor configuration.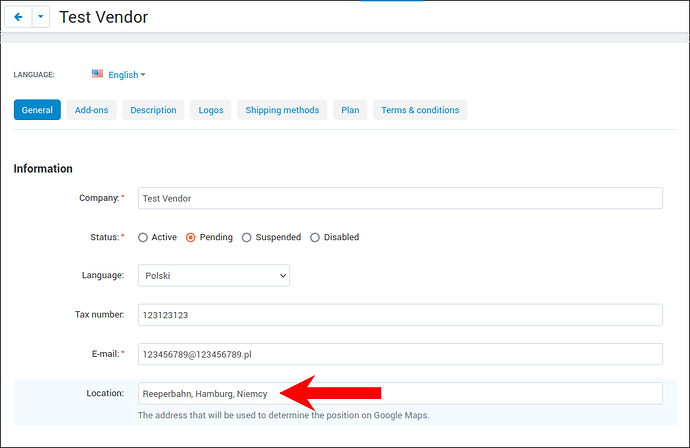 Features:
no core file changes
Compatibility Multi-Vendor version 4.0.x, 4.1.x, 4.2.x, 4.3.x, 4.4.x, 4.5.x, 4.6.x, 4.7.x, 4.8.x, 4.9.x, 4.10.x, 4.11.x, 4.12.x, 4.13.x

Please, do not hesitate contact us if you have any additional questions.
Link to addon
See our other addons in Marketplace.