Hello
We present a new extension to Multi-Vendor which allows configuring vendors access to administration panel. This way, you can limit vendors possiblities, ex. adding new products options or modifing customers data.
We start from installing an extension:
Next we configure permissions: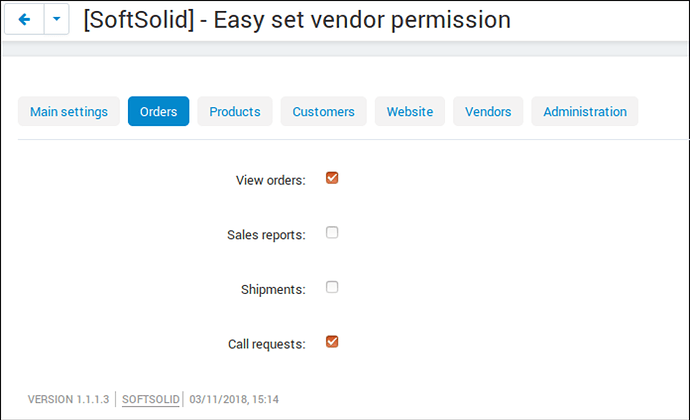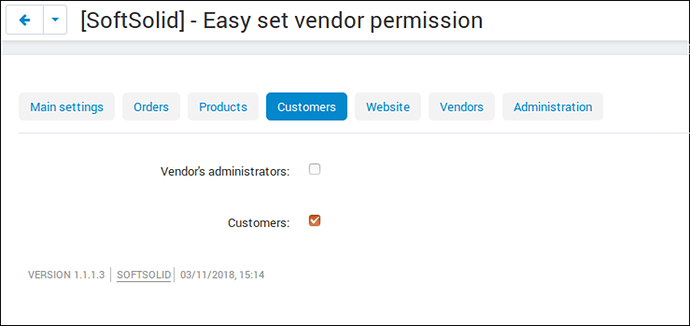 In extension configuration we can define vendors permissions. Here we limit their access only to products and categories: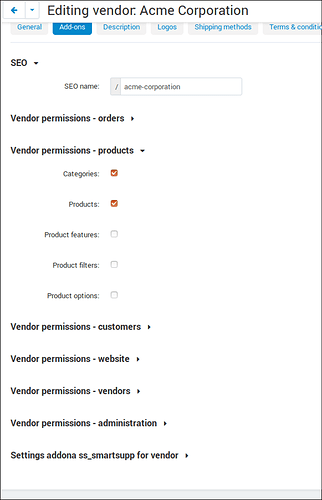 After saving settings, customer has no access to filters, features and options.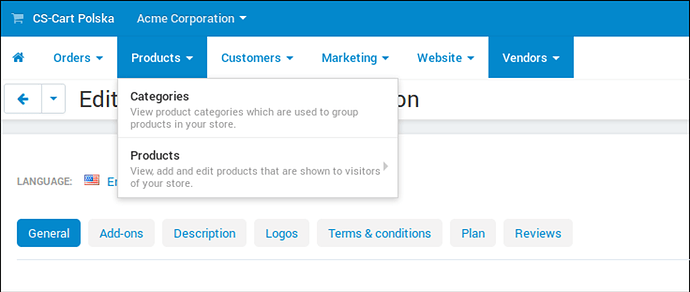 In another example we limit vendors access to tab "Administration", leaving only shippings, payments, taxes and logs: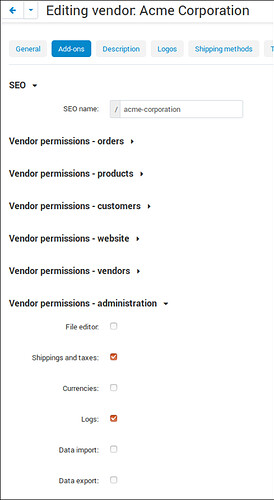 With this extension, we can easily limit vendors access to some parts of administration panel. Sometimes it's useful, especially if vendor has no experience in administration panel managing, or if you want to dodge vendors missclicks.
no core file changes
Compatibility Multi-Vendor version 4.0.x, 4.1.x, 4.2.x, 4.3.x, 4.4.x, 4.5.x, 4.6.x, 4.7.x
Please, do not hesitate contact us if you have any additional questions.
Link to addon
See our other addons in Marketplace.