Hello,
We present you a new extension to CS-Cart and Multi-Vendor which allows creating a special category, that contains all existing products in store.
We start from installing an extension:

In add-on configuration we type ID of category, which should contain all products. Category ID can be checked by entering category configuration and reading it from browser address bar.
On list of products, under the rack, a new button "Add all products to products list" exists, which adds all products in store to category defined in add-on configuration.
This operation must be done only once - all products that will be added to system after add-on installation, will have the category automatically assigned.
Link to category can be added anywhere in the store.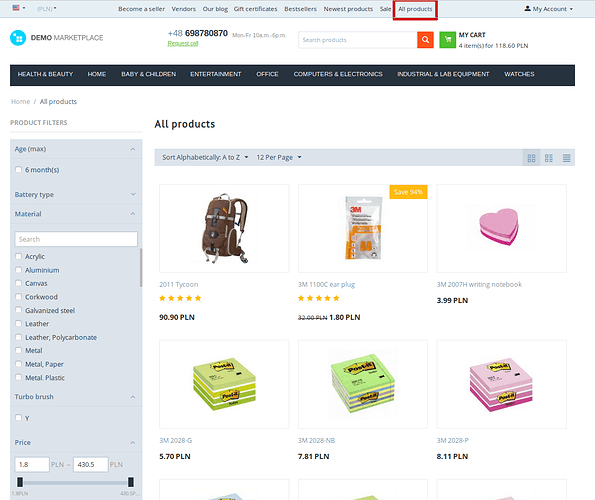 Features:
no core file changes
Compatibility CS-Cart and Multi-Vendor version 4.0.x, 4.1.x, 4.2.x, 4.3.x, 4.4.x, 4.5.x, 4.6.x, 4.7.x, 4.8.x, 4.9.x, 4.10.x, 4.11.x,

Please, do not hesitate contact us if you have any additional questions.
Link to addon
See our other addons in Marketplace.