Hello Friends,
We are glad to inform you that we have developed an
addon
for JNE Shipping integration. Now calculate shipping rates in real time with this magnificent add-on.
Buy Now
Supports following shipping services :
1. Trucking, Trucking (motorcycle 250 cc) , Trucking (motorcycle below 150 cc) , Trucking (motorcycle below 250 cc)
2. Ongkos Kirim Ekonomis
3. Yakin Esok Sampai , CTC Yakin Esok Sampai
4. BOX 3kg , 5kg
5. POPBOX
6. PELICON
7. Regular
8. SPS
User Guide :
Compatibility :
The add-on is compatible with CS-Cart and Multi-Vendor 4.4.x . Need compatibility with another CS-Cart version?
Contact us.
Configuration :
Create a new shipping method for JNE
Enter the credentials :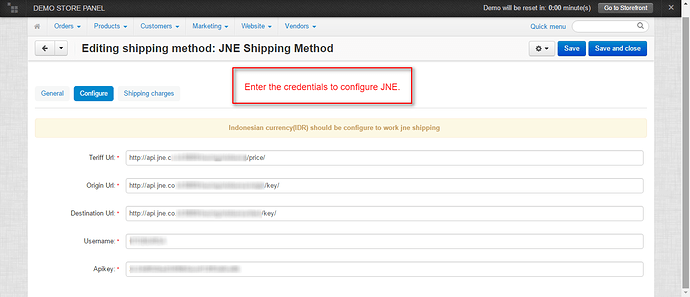 And thats it.. Real Time rates will be calculated.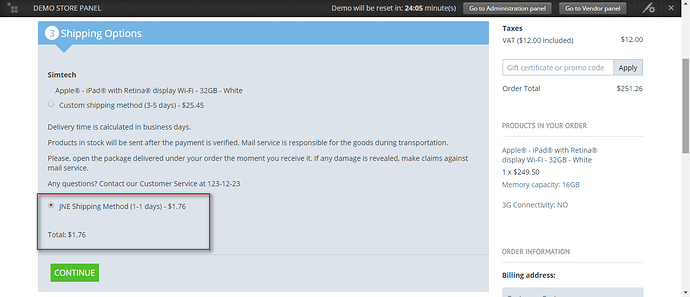 Your comments and suggestions will be highly appreciated.
Thank You
Webkul